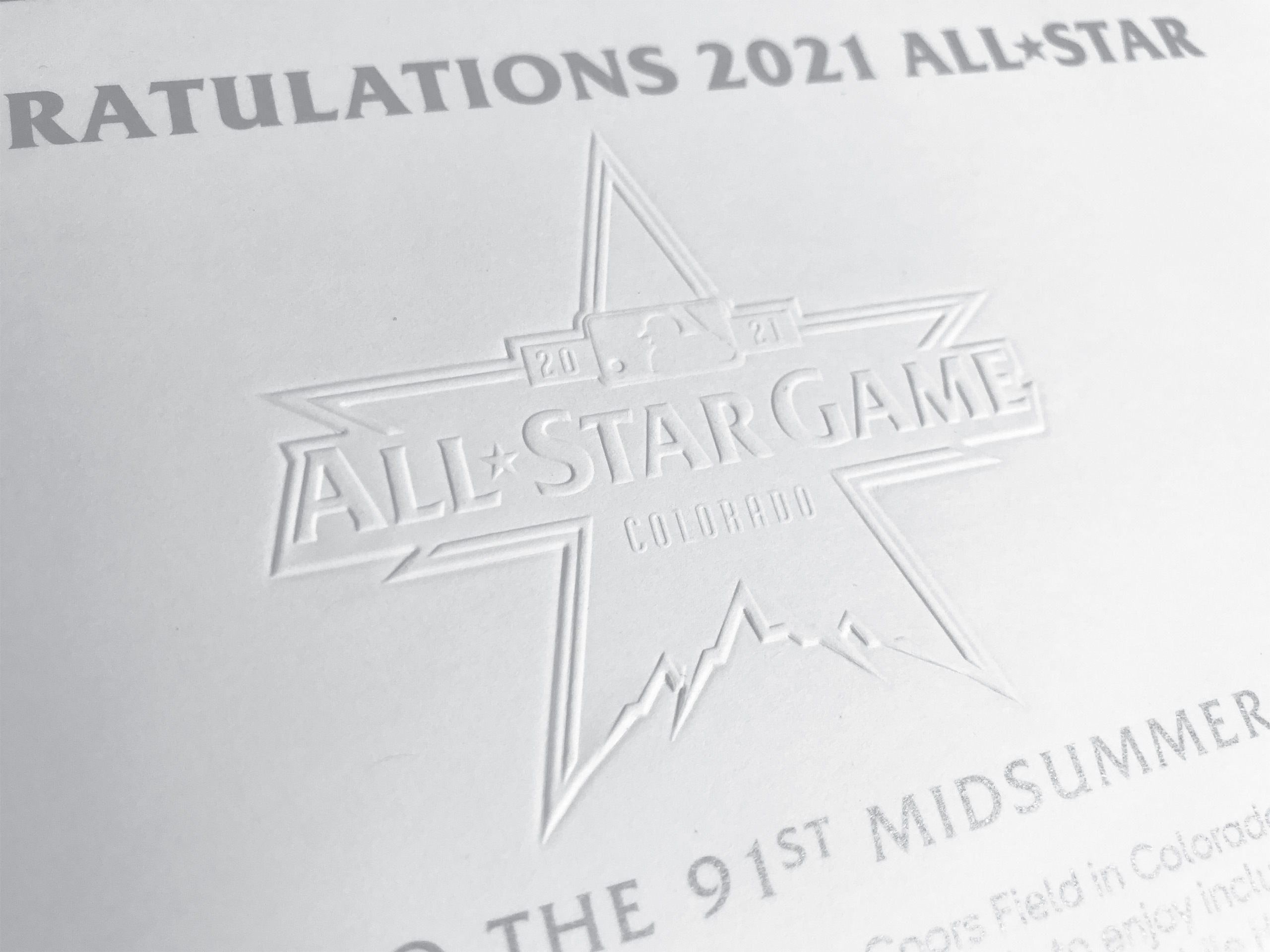 MAJOR LEAGUE BASEBALL – 2021 ALL-STAR GAME
OUR CHALLENGE
MLB is committed to using business resources of the host city for each year's All-Star Game. With the last-minute venue change to Denver for the 2021 All-Star Game, MLB had to forego that practice and reached out to a tried-and-true printing partner – Arnold. Our experience working with MLB on the Cincinnati hosted 2015 All-Star Game gave them the confidence that we could drive their 2021 All-Star Game player's invitation home. Arnold, using old school craftsmanship, produced a multi-level blind emboss of the 2021 All-Star Game logo, applied silver foil gilding to the edge of the 1/8" thick laminated substrate and a silver ink imprint on the invitation for an elegant result. Another summer classic for the win.
DELIVERABLES
Offset Printing 1/0 | Metallic Silver Ink | Emboss | 3-Layer Laminate | Foil Gilding | Bindery | Kitting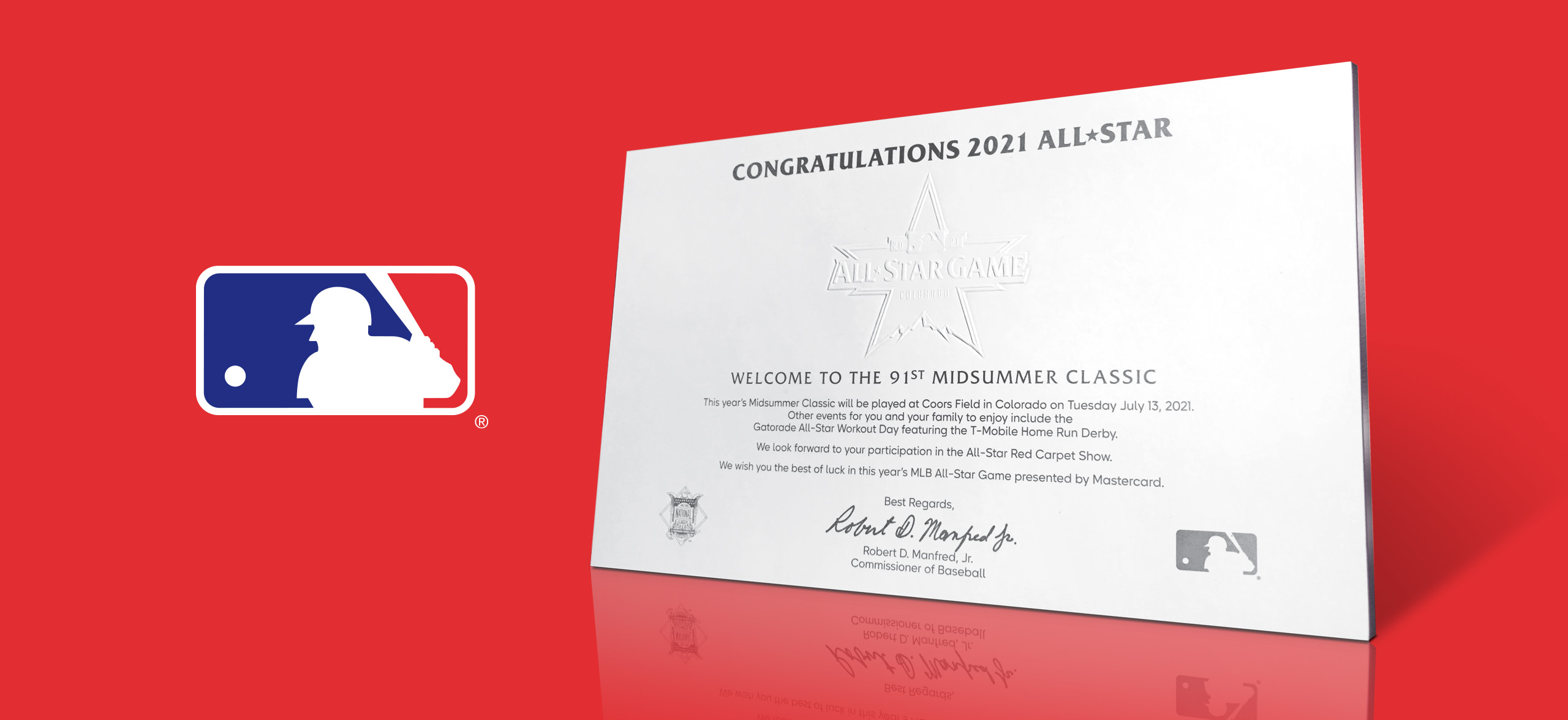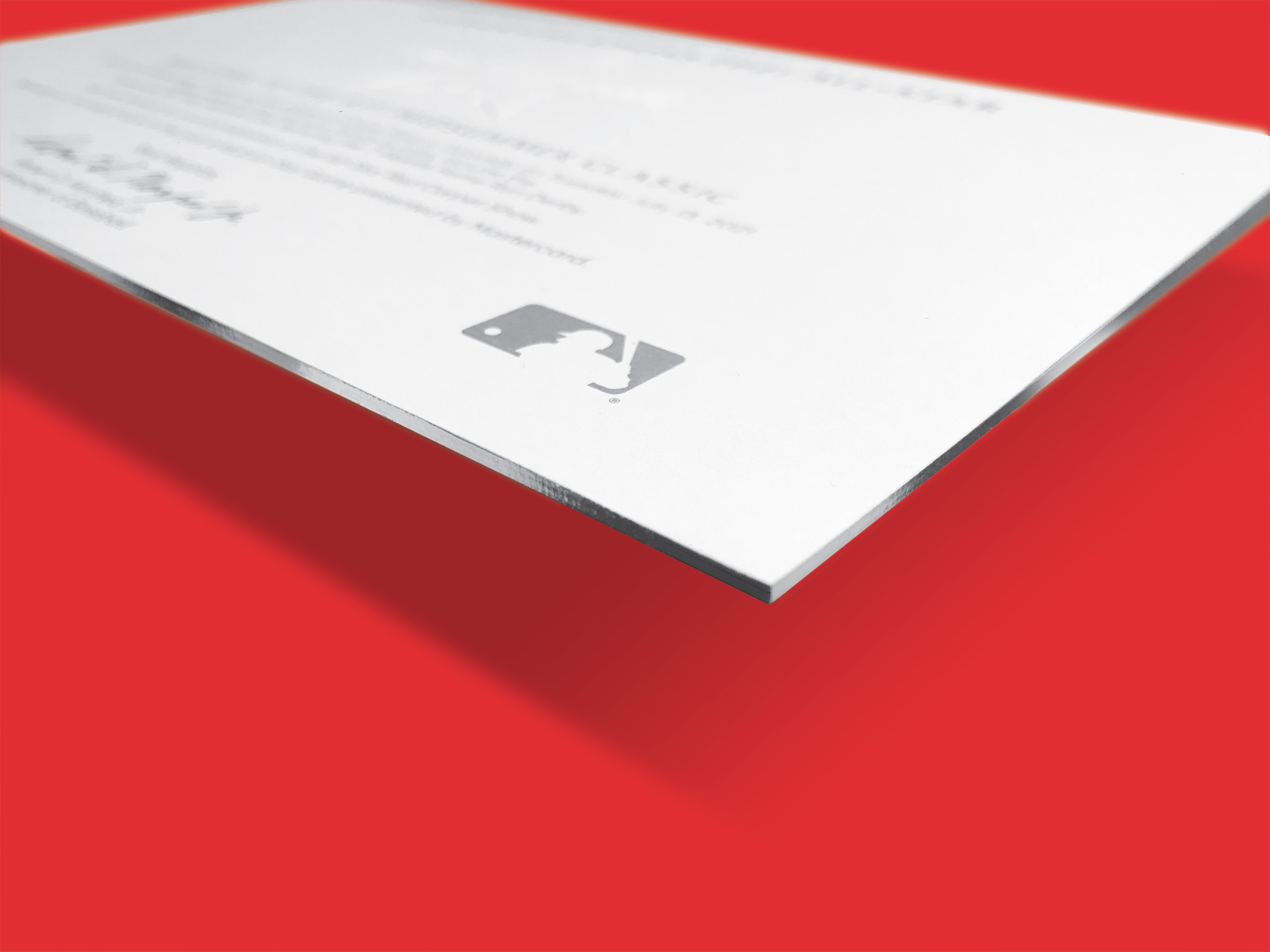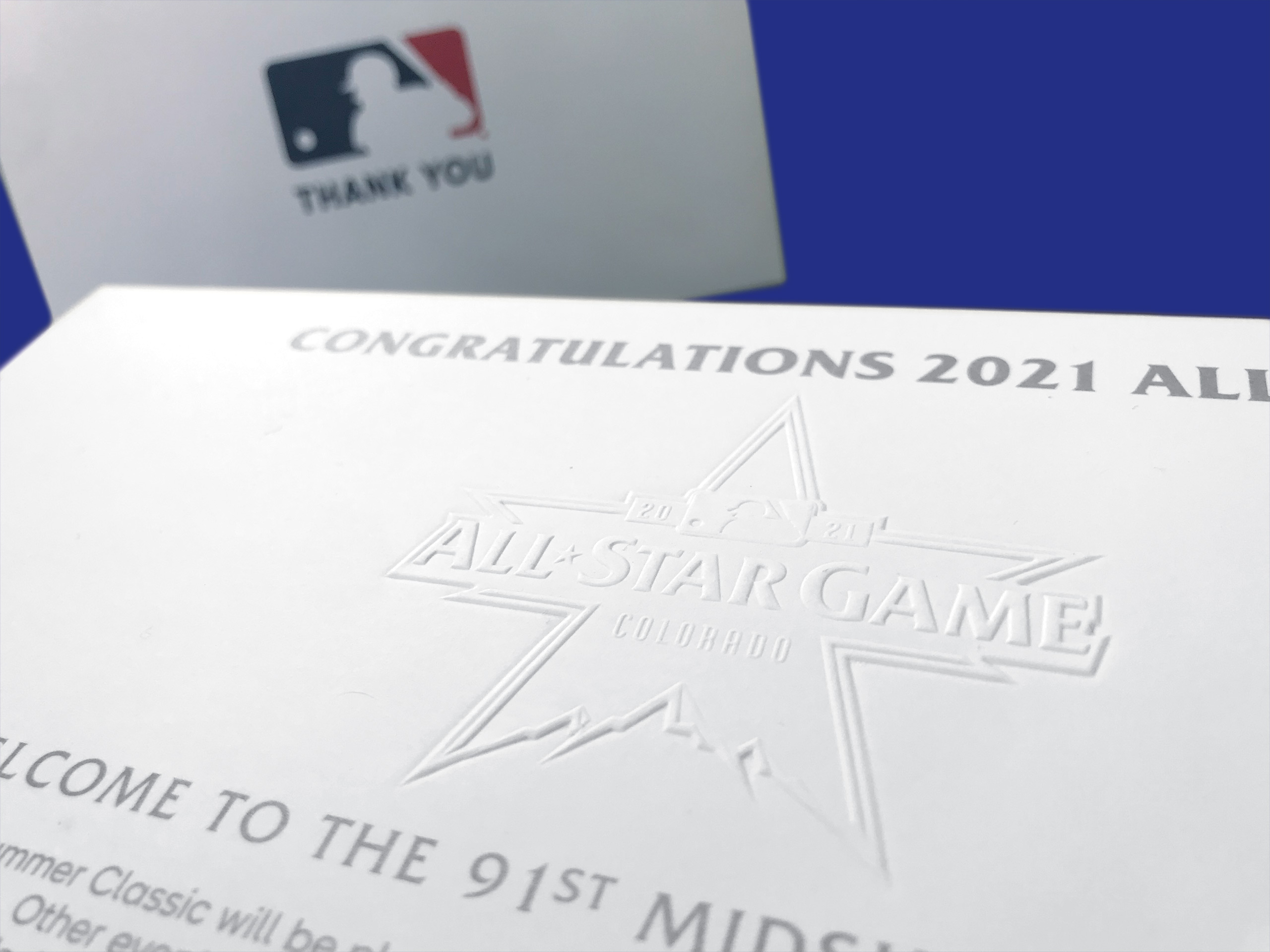 Arnold is a Cincinnati-based brand design and print technology company specializing in consumer package design, retail point-of-purchase (POP), retail point-of-sale (POS) and marketing collateral to deliver transformative brand development and activation for our clients. Through integrated design, adaptation and conventional/digital printing and finishing capabilities, Arnold makes compelling physical touchpoints and connective brand experiences real.