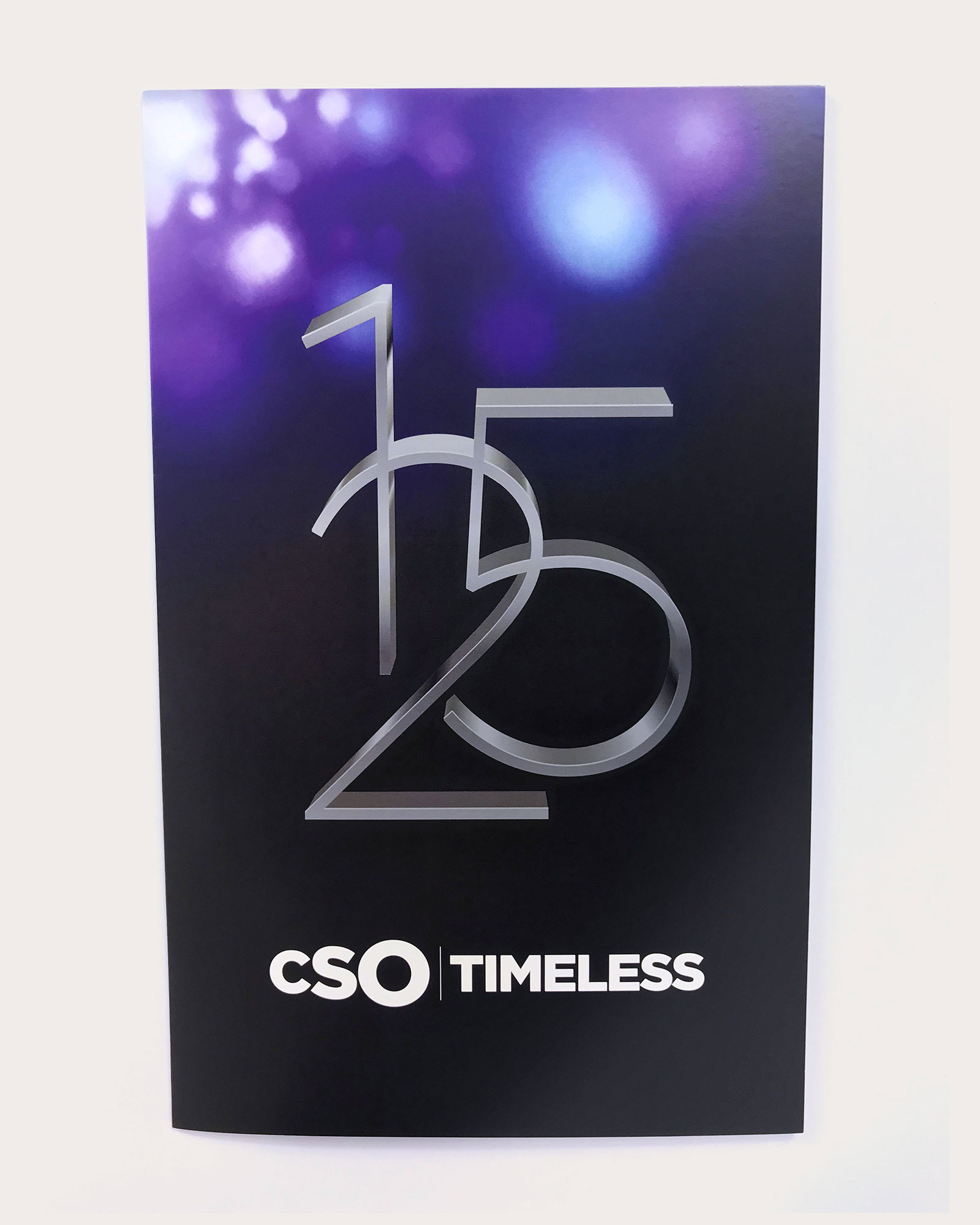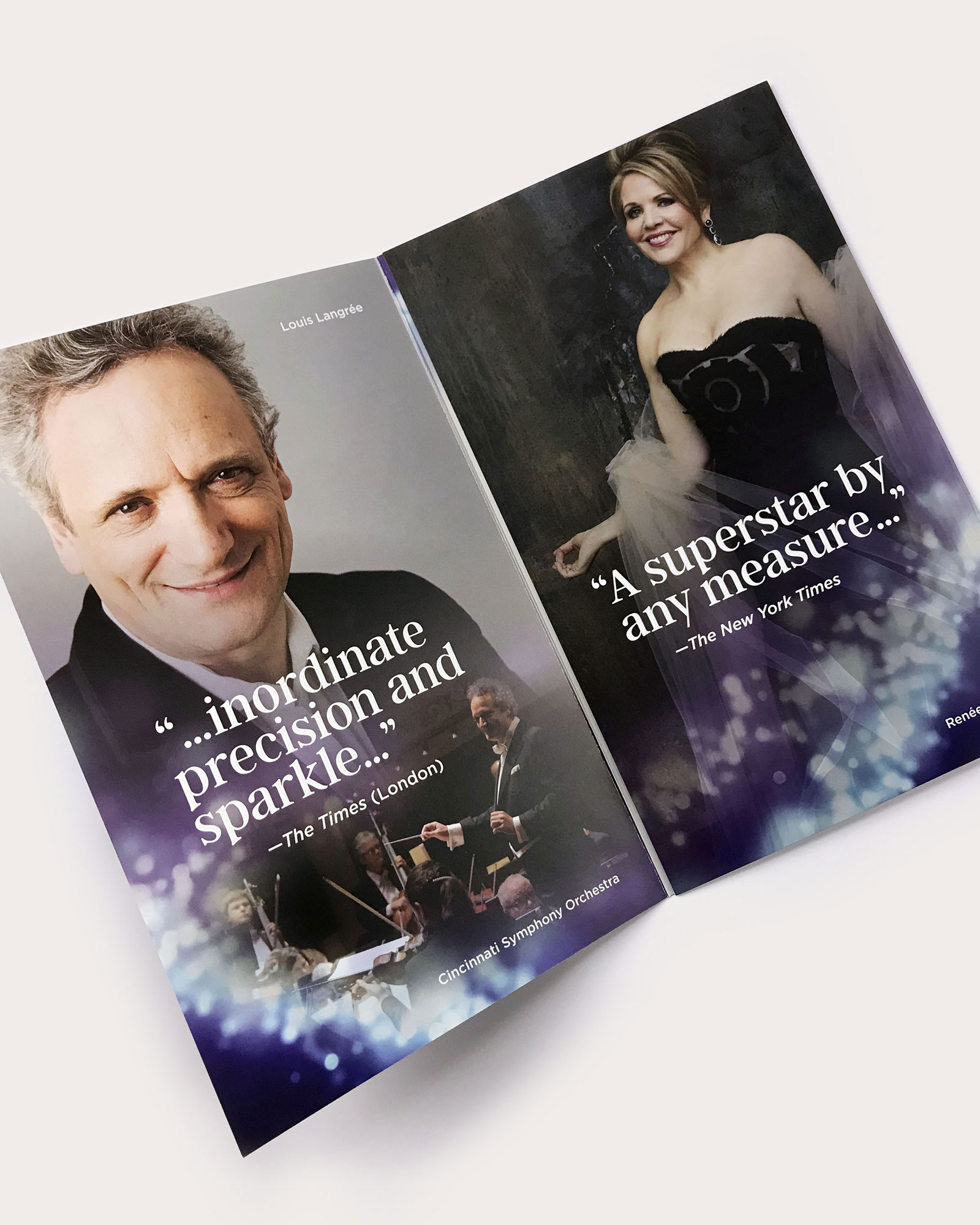 CINCINNATI SYMPHONY ORCHESTRA
CINCINNATI SYMPHONY
ORCHESTRA
Arnold partnered with Envoy Design to produce the Cincinnati Symphony Orchestra's, Timeless invitation. The event is the CSO's 125th Anniversary Gala.
Arnold's print technology team digitally printed the 5-color, center pocket, tri-fold invitation. The invitation includes a 4-color reply card tipped into the center pocket. Silver ink coupled with a matte and gloss varnish gives the invitation a high-end sparkle, befitting the event. The project was completed with Arnold's white-glove kitting and mailing services.
The Timeless invitation won a 2020 Print Excellence Gold Award from the Graphic Media Alliance. Cheers for Envoy Design too!
DELIVERABLES
Digital Printing – 5/5 | Silver Ink | Matte/Gloss Varnish | Finishing | Bindery | Kitting | Mailing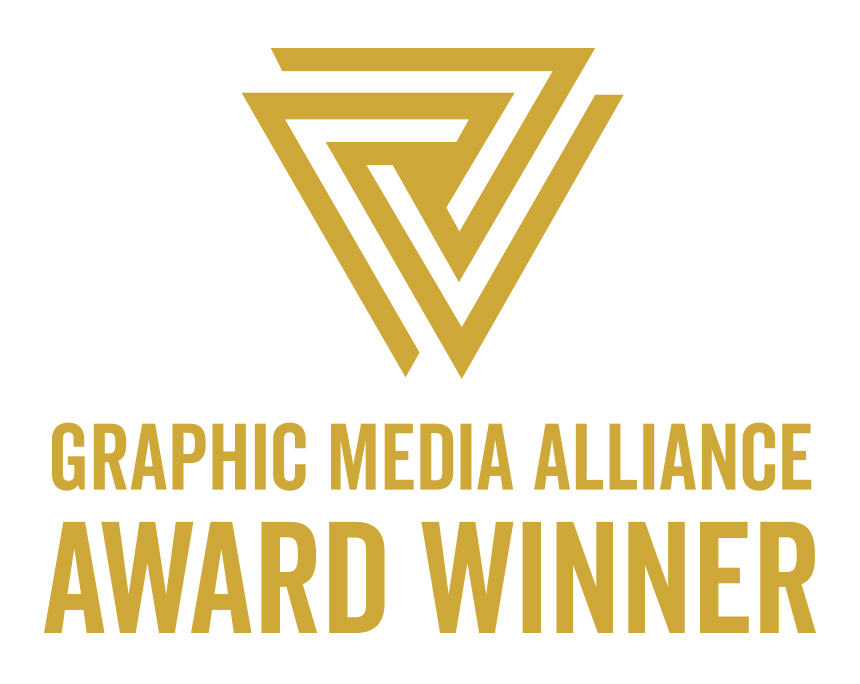 Arnold is a Cincinnati-based brand design and print technology company specializing in consumer package design, retail point-of-purchase (POP), retail point-of-sale (POS) and marketing collateral to deliver transformative brand development and activation for our clients. Through integrated design, adaptation and conventional/digital printing and finishing capabilities, Arnold makes compelling physical touchpoints and connective brand experiences real.