We are printers and designers, skilled in the creative and technical needs of our craft, working together to make brand development and activation a collaborative pursuit. Through integrated design, adaptation and print capabilities, Arnold makes physical touchpoints and connective experiences real.
ARNOLD'S INTEGRATION ADVANTAGE
The traditional 3-tier agency model – design, production, and printing – contains separate service silos and inherent gaps. There is a better way.
With Arnold's integrated service offering and one point of contact, our process driven collaboration and oversight means that design intent and technical print considerations are communicated and managed throughout the development cycle. Brand stewardship and quality control at every service touchpoint assures accurate communication, agile delivery, and budget friendly costs for exceptional results every time.
PRINT TECHNOLOGY:110 YEARS
OF MAKING BRAND IMPRESSIONS
MEANINGFUL
For well over 100 years, Arnold has delivered the power of print. As a G7 certified Master Printer, we recognize the important role that printing plays in building brand equity, demonstrating coherence and ensuring customer confidence.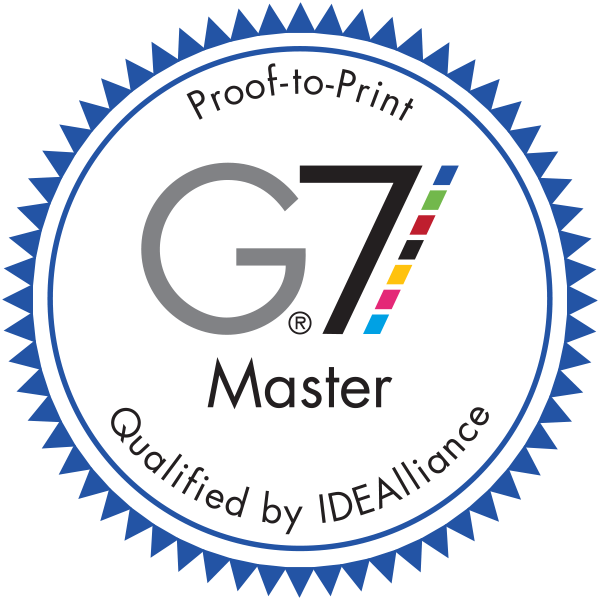 Arnold uses conventional and state-of-the-art digital print technology. We pair that with broad finishing capabilities, as well as in-house kitting and shipping to provide scalable, customizable brand solutions. Whether it's a single prototype, small batch print run or high-volume production run, Arnold's integrated workflow delivers color accurate consistency, on-brand design intent, and flawless program execution.
DESIGN. PRINT. MARKET – HOLISTIC, NIMBLE, SMART!
ADAPTATION
Illustration / Photo Management | Production Art | Brand Guidelines | Legal / FDA / OTC | Proofing | Comps / Prototypes | 3D / Digital | Prepress | Print Management | On-site Management
PRINTING / FINISHING
Offset / 6 color + Aqueous | Digital Printing / Toner & Inkjet | Wide Format Digital | Digital Die Cutting | Bindery | Letterpress | Hot Foil Stamping | Embossing
KITTING / SHIPPING
Dedicated Kitting Team | USPS Certified | Secure Packing / Pre-assembly | Variable / Personalized | Warehousing | Local / National Delivery
TROUBADOUR
Web Based Access | Dashboard Management | Invoicing / CC Payment | Quantities of 1 to 5M + | Variable Content

PRINT-ON-DEMAND BRAND ACTIVATION

Launching programs into the marketplace has never been easier.
With Troubadour, our print-on-demand web platform, clients gain comprehensive control of their brand's activation needs. From asset management to building custom workflows to ordering just-in-time printing, Troubadour allows clients to compose their own print-on-demand experience. To learn more about Troubadour, click on the Read More link!
BRAND DESIGN:
SMART CREATIVE MADE
FOR BUILDING BUSINESS
Arnold has spent years partnering with entrepreneurial start-ups and powerhouse brands in pursuit of each brand's potential. We're seasoned brand designers driving innovation, forging custom-made solutions and delivering market winning results.
Our methodology is strategically driven and led. We seek first to analyze and understand, laying the groundwork for informed, smart design. We follow with strong narratives and compelling equities that establish brand lore and drive brand expression. Lastly, through activation – the thoughtful and cohesive building of brand experience – we identify, design and produce brand touchpoints that win hearts and minds.
DESIGN. PRINT. MARKET – HOLISTIC, NIMBLE, SMART!
AREAS OF EXPERTISE
Identity • Packaging • Collateral • Digital • Retail POP/POS • Environments • Events
STRATEGY
Research | Audits | Innovation | Positioning | Character | Narrative | Messaging
CREATIVE
Graphic Design | Structural Design | Digital Design | Copy Development | Naming / Nomenclature
IMPLEMENTATION
Illustration / Photo Management | Production Art | Brand Guidelines | Legal / FDA / OTC | Proofing | Comps / Prototypes | 3D / Digital | Prepress | Print Management | On-site Management
ADAPTATION:
MAKING ASSET
WORTHY ARTWORK
Arnold's integration of brand design and print technology represents more than a broad service offering. It melds our creative and technical skill sets into a world-class adaptation capability.
Because of the service gaps inherent in a traditional design-to-production-to-printing workflow, brand owners are often challenged with managing the development of quality artwork that meets the creative and technical needs of their brand. Brand guidelines, design intent, print processes, color management, substrates, structures and many other factors can impact success or failure. Artwork development requires a deep understanding of those factors, seamless communication and service oversight to assure success.
Arnold's built-in adaptation workflow is that assurance. Each piece of artwork is seen as a vital brand asset connected to a larger brand system. We translate design, the big idea, into artwork that understands the brand system, honors design intent and contains the technical, legal and regulatory requirements for each category and region.
No matter the touchpoints needed – collateral materials, packaging, retail POP, environments, digital content and more – Arnold's adaptation capabilities will deliver "brand asset" worthy artwork that ensures activation success efficiently and effectively.
DESIGN. PRINT. MARKET – HOLISTIC, NIMBLE, SMART!
ADAPTATION
Illustration | Photo Management | Production Art | Brand Guidlines | Legal / FDA / OTC | Proofing | Comps / Prototypes | 3D / Digital | Prepress | Print Management | On-site Management