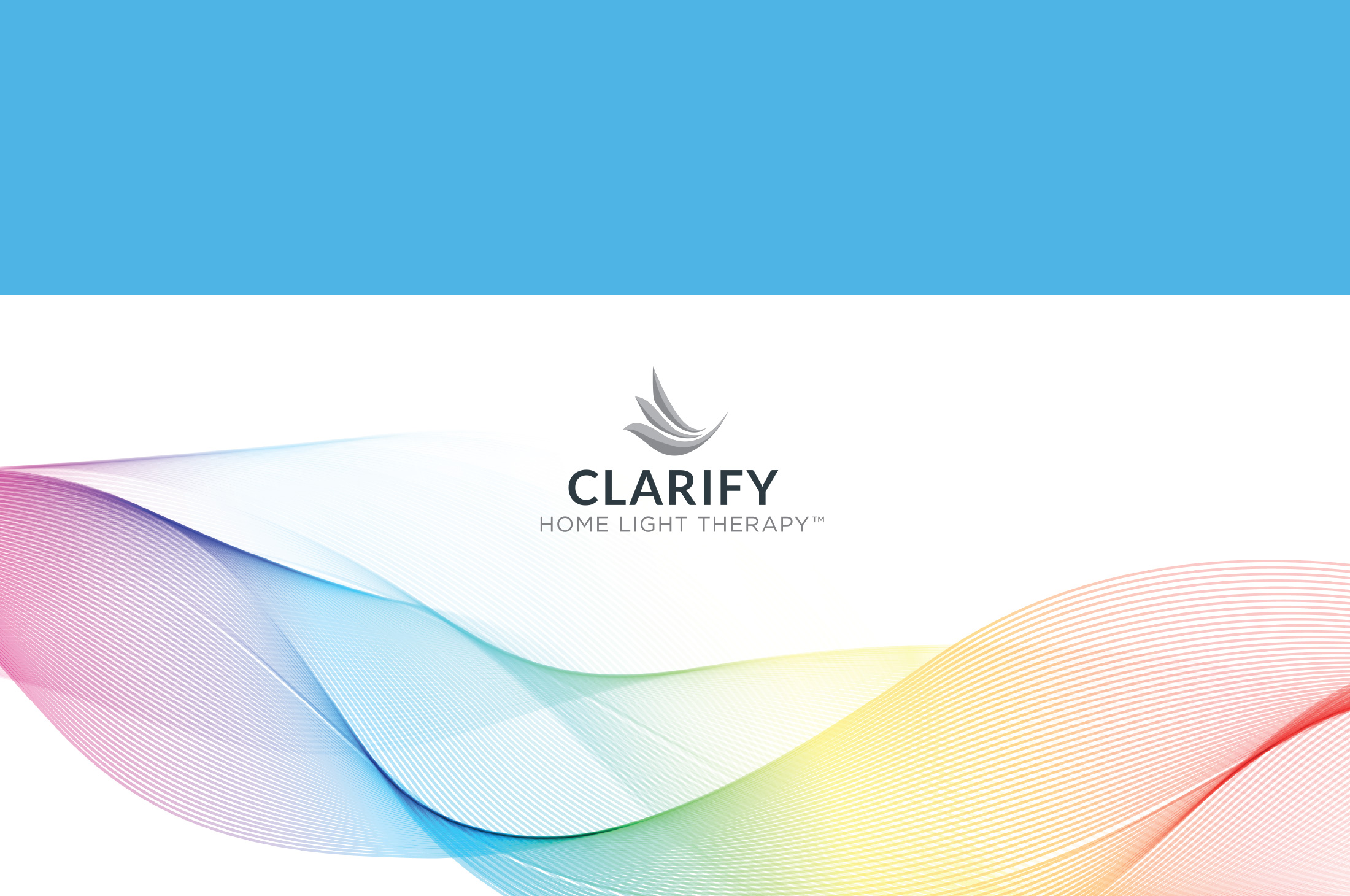 The FDA-approved Clarify Home Light Therapy system takes treatment for vitiligo and psoriasis out of the doctor's office and into the patient's hand. The Clarify system harnesses smartphone technology and a lightweight hand-held device to deliver safe and effective UVB phototherapy to patients. Paired via Bluetooth, the Clarify app with the hand-held device means patient and doctor are securely synced to ensure a prescribed and targeted treatment regimen, while the hand-held allows patient self-care in the privacy and convenience of home or on the go!
DELIVERABLES
Brand Design | Comps/Prototypes | Production Art | Printing | Manufacture | Shipping | Program Management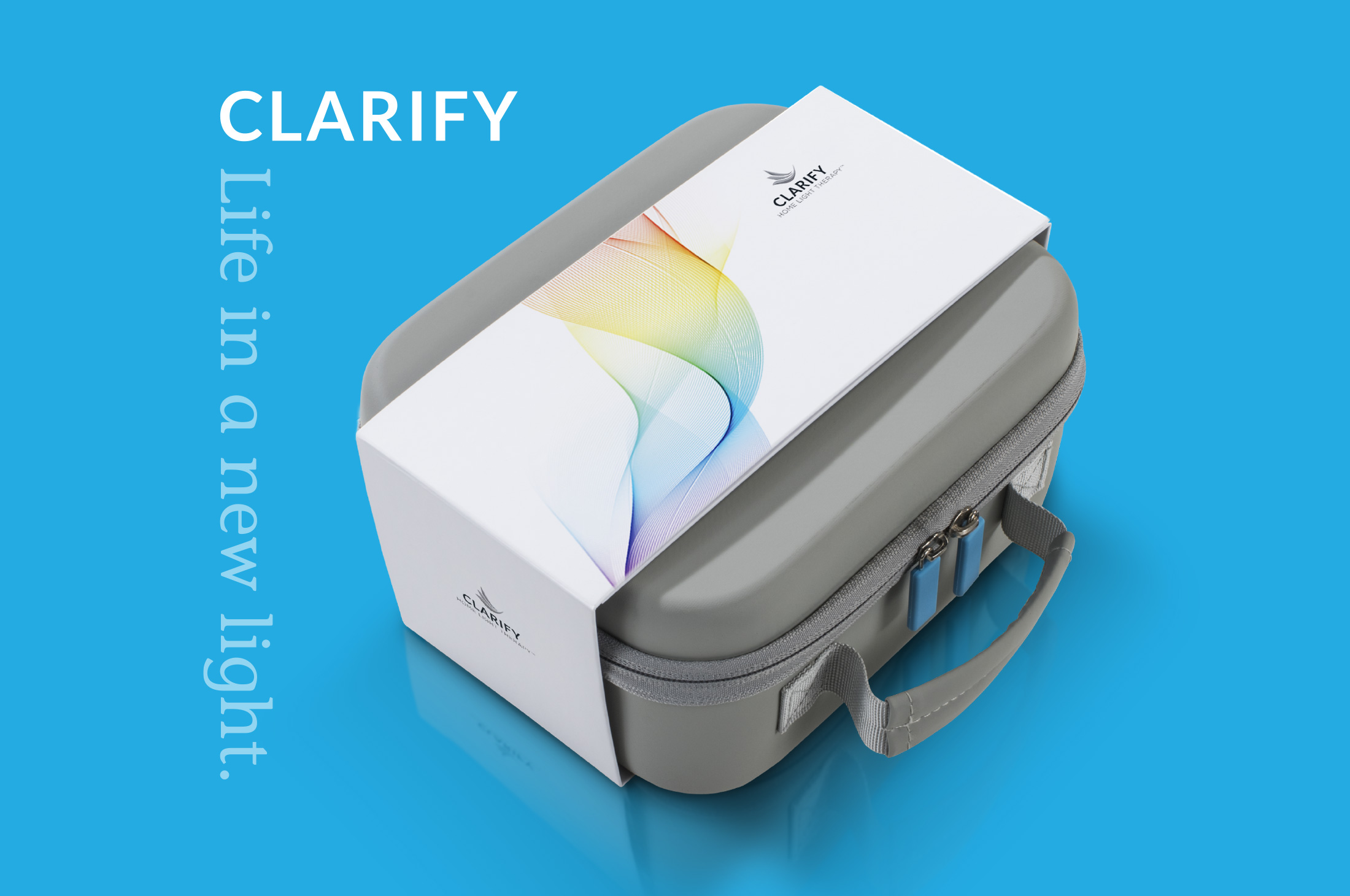 To prepare for a national launch, Arnold was engaged to help guide the Clarify system's branding efforts. The launch involved concept and design of Clarify brand assets including overall narrative – look, tone and feel – package design / graphic and structural, print collateral and consultation on the hand-held device fit and finish.
CLARIFY PACKAGING STRUCTURAL EXPLORATORY

"Clarify – Life In a New Light" became the mantra that drove design development. A range of premium packaging structures were considered. Each concept explored how best to deliver the Home Light Therapy system from a packaging utility and user experience perspective. The final Clarify case evolved from those initial concepts. After concept refinements to the primary and secondary components of the chosen case, a total of 1150 cases were manufactured for the national roll-out.
HAND-HELD DEVICE COLOR/MATERIALS STUDY

On a parallel path, additional packaging components and print collateral – including suncreen, alcohol wipes, a welcome letter, quick-start guide and reference card – were developed and printed. Together these items would round out the contents of the Clarify case.
CLARIFY CASE – CONCEPTUAL/TECHNICAL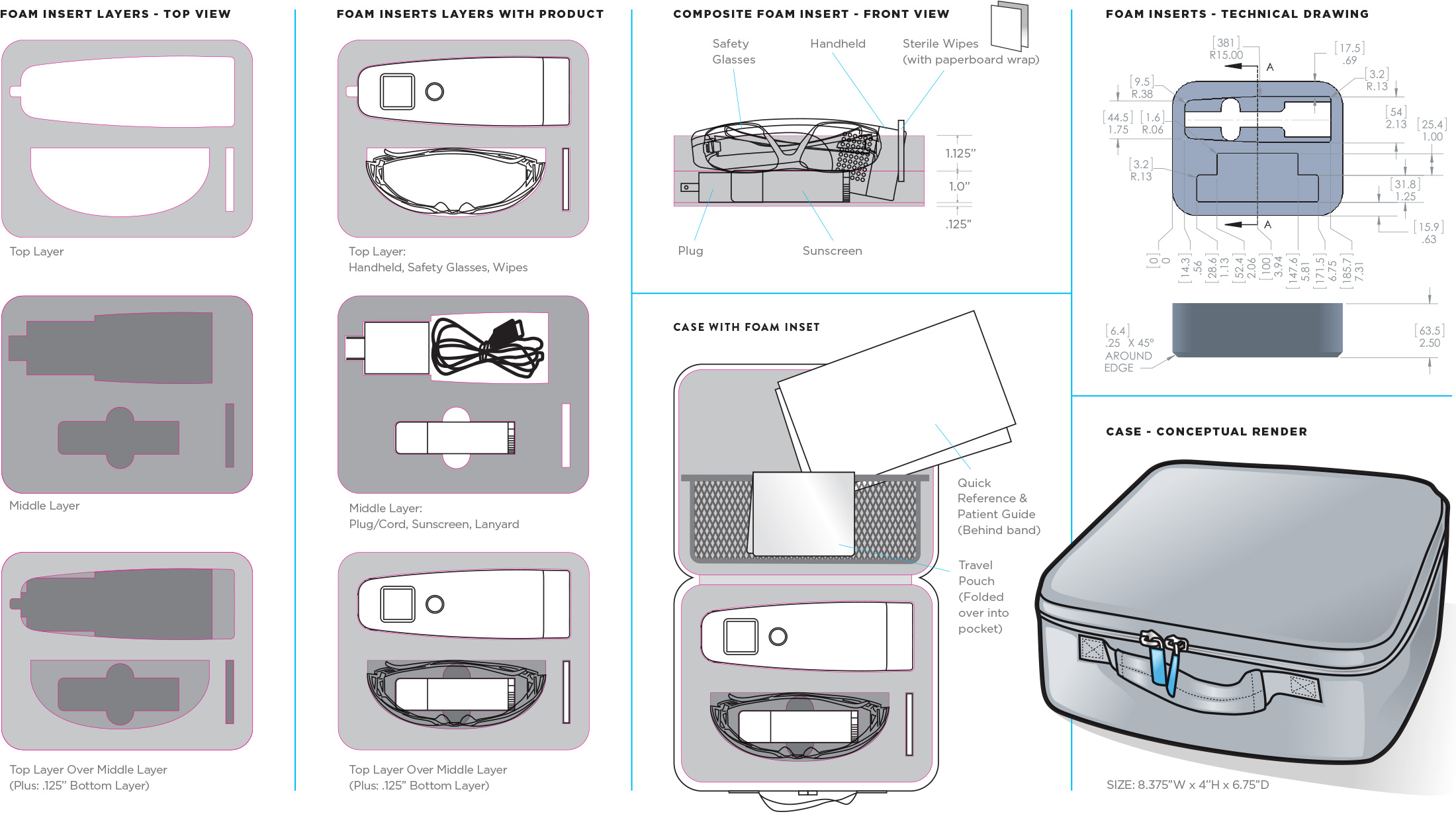 The Clarify project was a complex undertaking that required a multi-disciplined approach to brand development. Arnold's brand design capabilities, from creative development to print management to manufacturing and more, made the Clarify Home Light Therapy brand launch shine.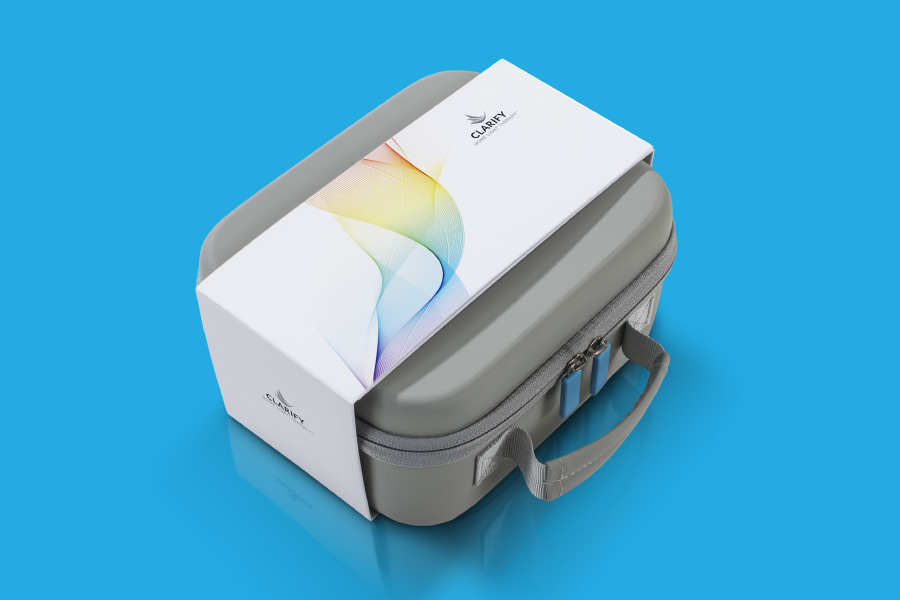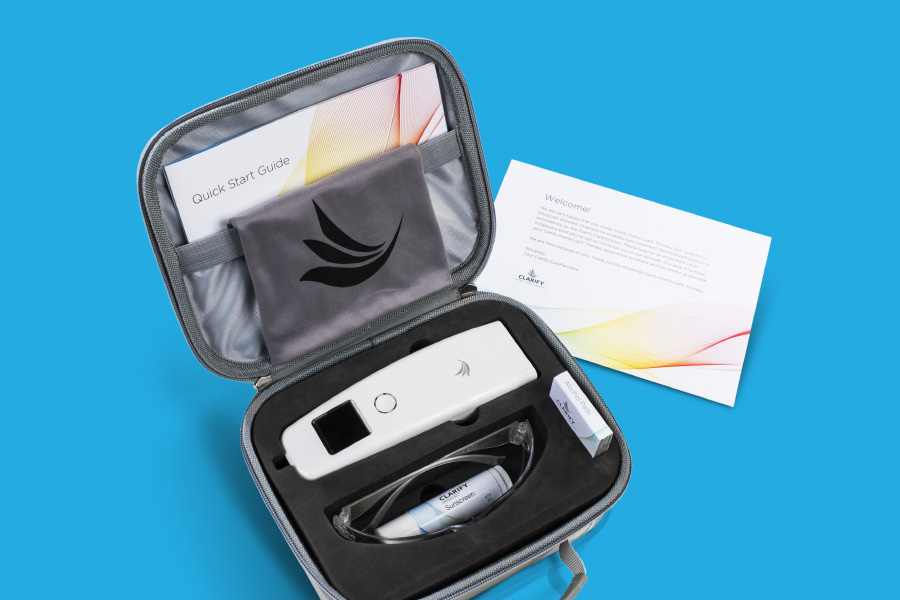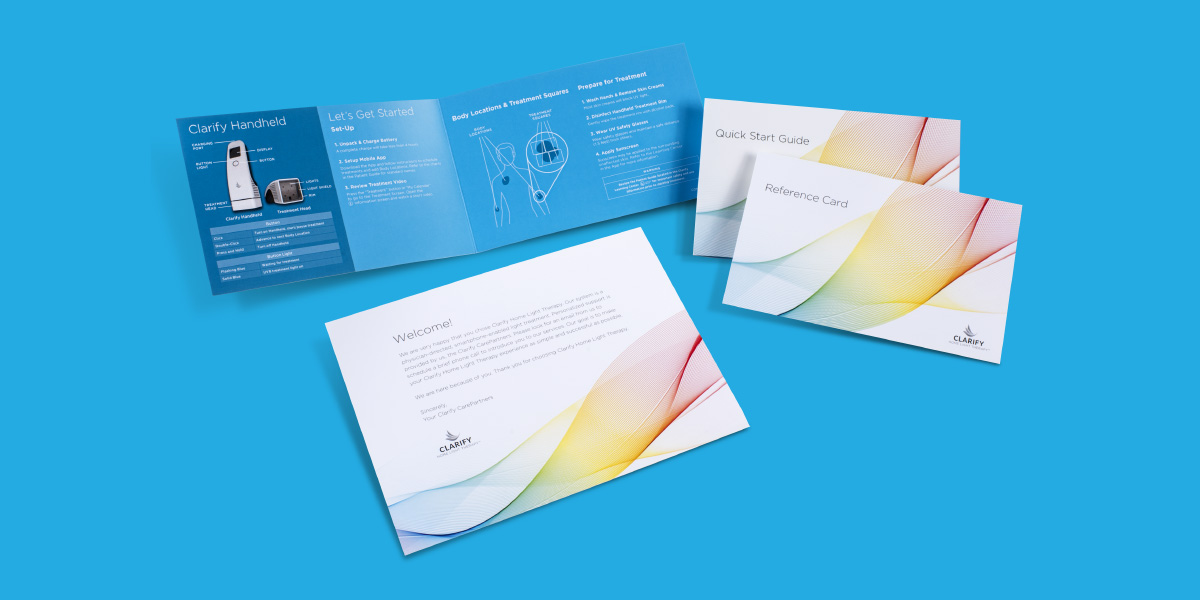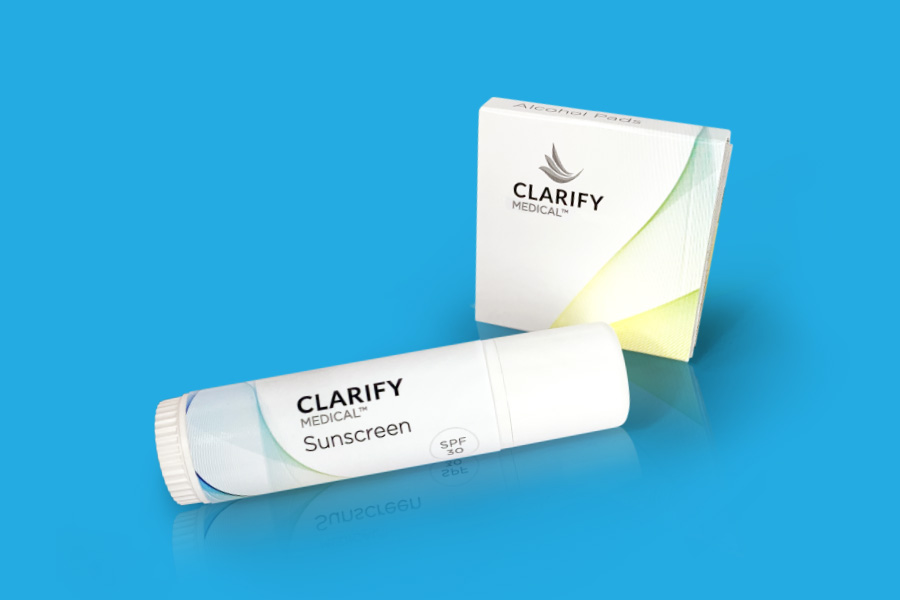 Arnold is a Cincinnati-based brand design and print technology company specializing in consumer package design, retail point-of-purchase (POP), retail point-of-sale (POS) and marketing collateral to deliver transformative brand development and activation for our clients. Through integrated design, adaptation and conventional/digital printing and finishing capabilities, Arnold makes compelling physical touchpoints and connective brand experiences real.