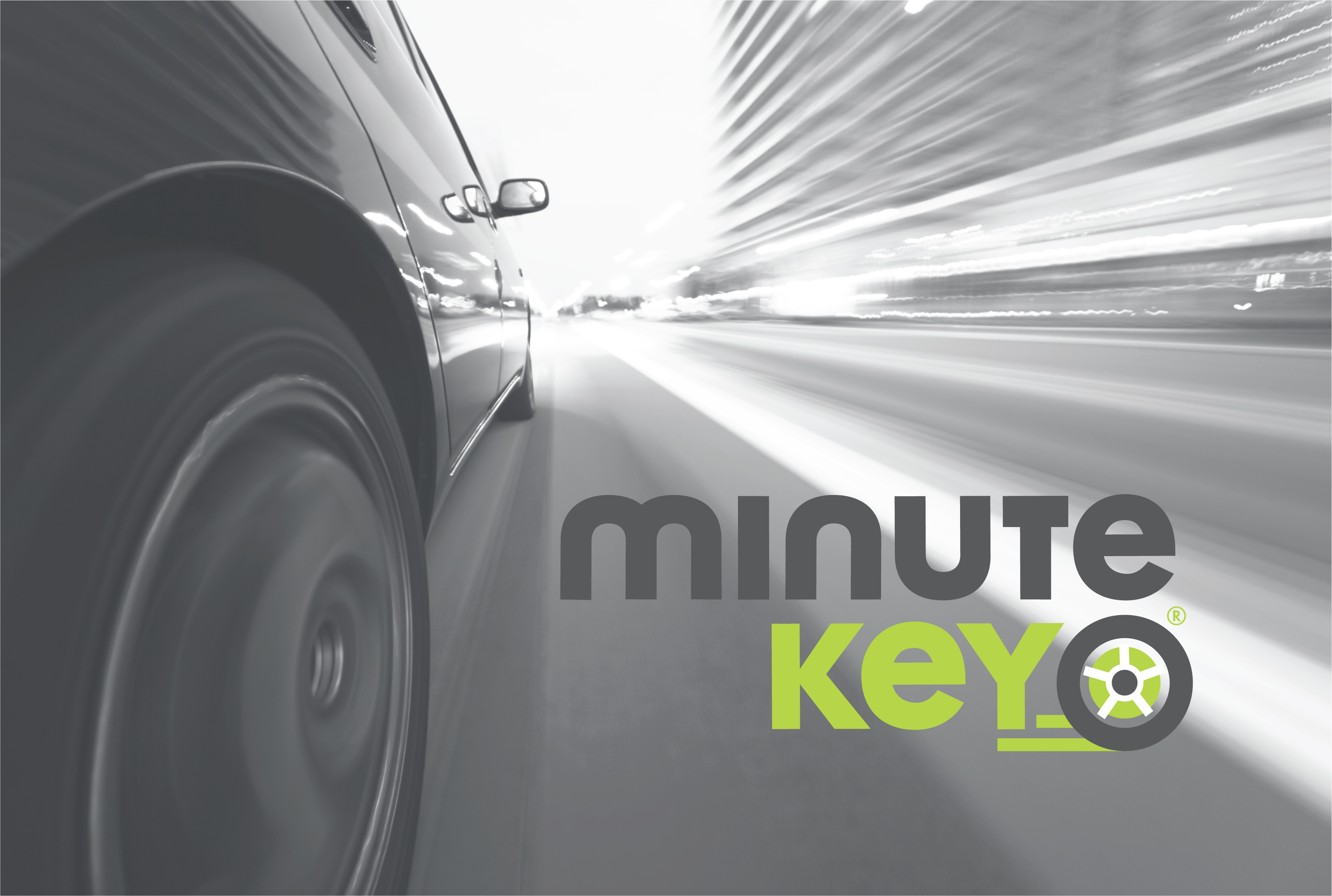 OUR CHALLENGE
Minute Key offers 400+ after-market replacement automotive key fobs. Customer online orders are delivered to participating
retailers where the key fob is programmed and picked up in store. That moment – when the consumer receives their key fob –
needed to match the price point and premium nature of the product. Arnold was engaged to design and produce multiple packaging prototypes to create that exceptional experience. The prototypes drove sell-in to retail and garnered a test market trial requiring a production run of 3500 set-up box packages. With Arnold's packaging expertise, Hillman gained a new channel of business and turned a seemingly transactional online sale into a purchase with horse power! Motor on Minute Key!
DELIVERABLES
Design | Comps | Prototypes | Production Art | Printing | Finishing | Kitting | Shipping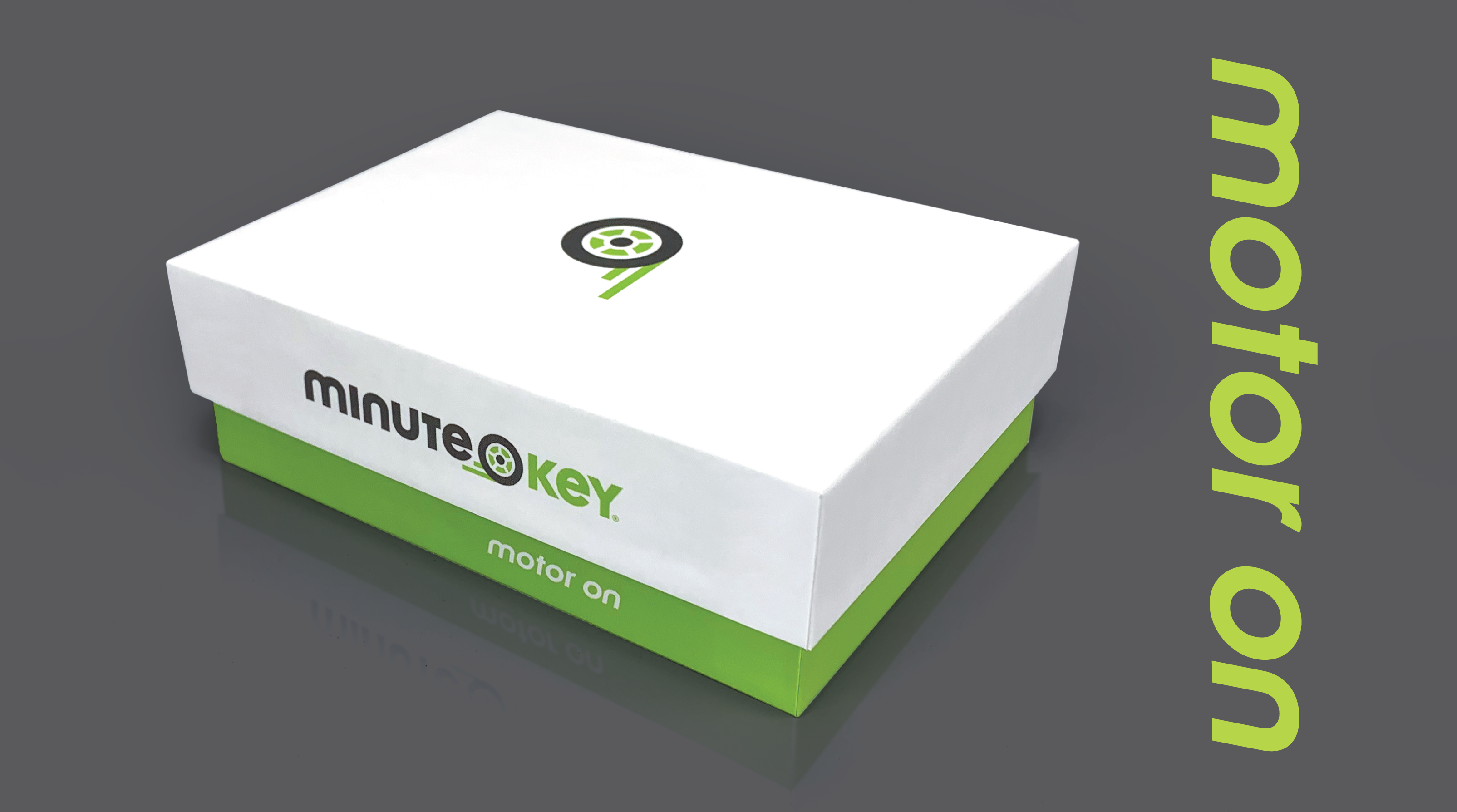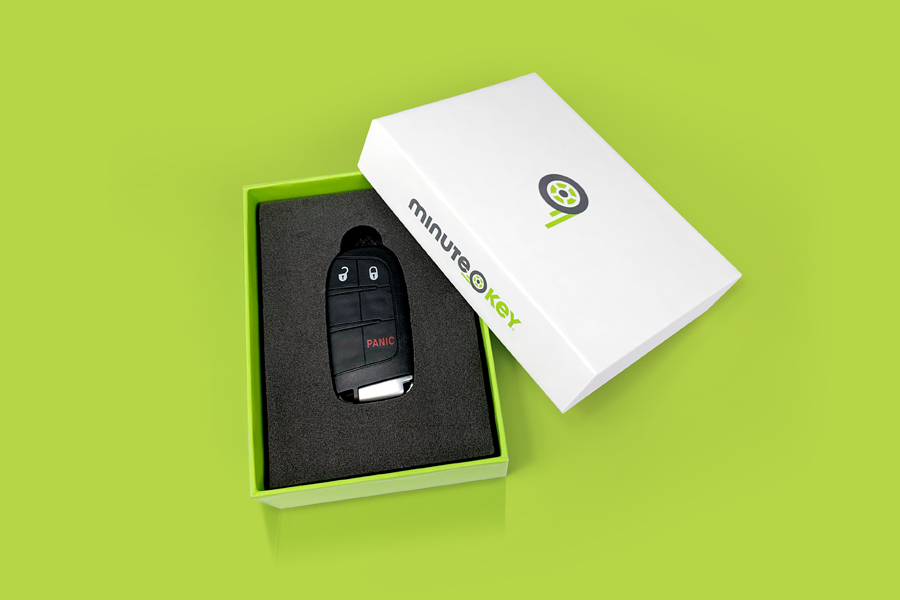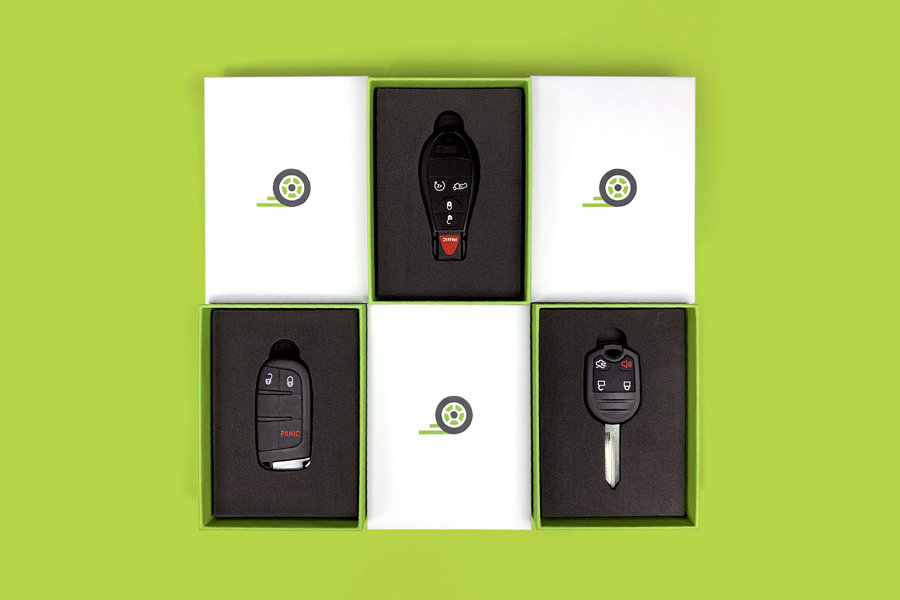 Arnold is a Cincinnati-based brand design and print technology company specializing in consumer package design, retail point-of-purchase (POP), retail point-of-sale (POS) and marketing collateral to deliver transformative brand development and activation for our clients. Through integrated design, adaptation and conventional/digital printing and finishing capabilities, Arnold makes compelling physical touchpoints and connective brand experiences real.