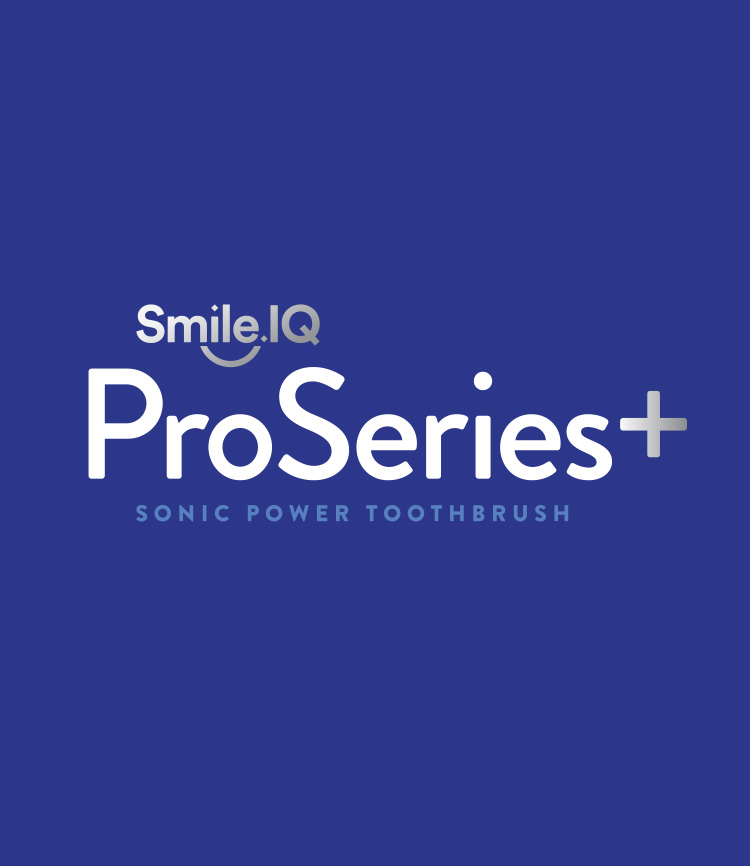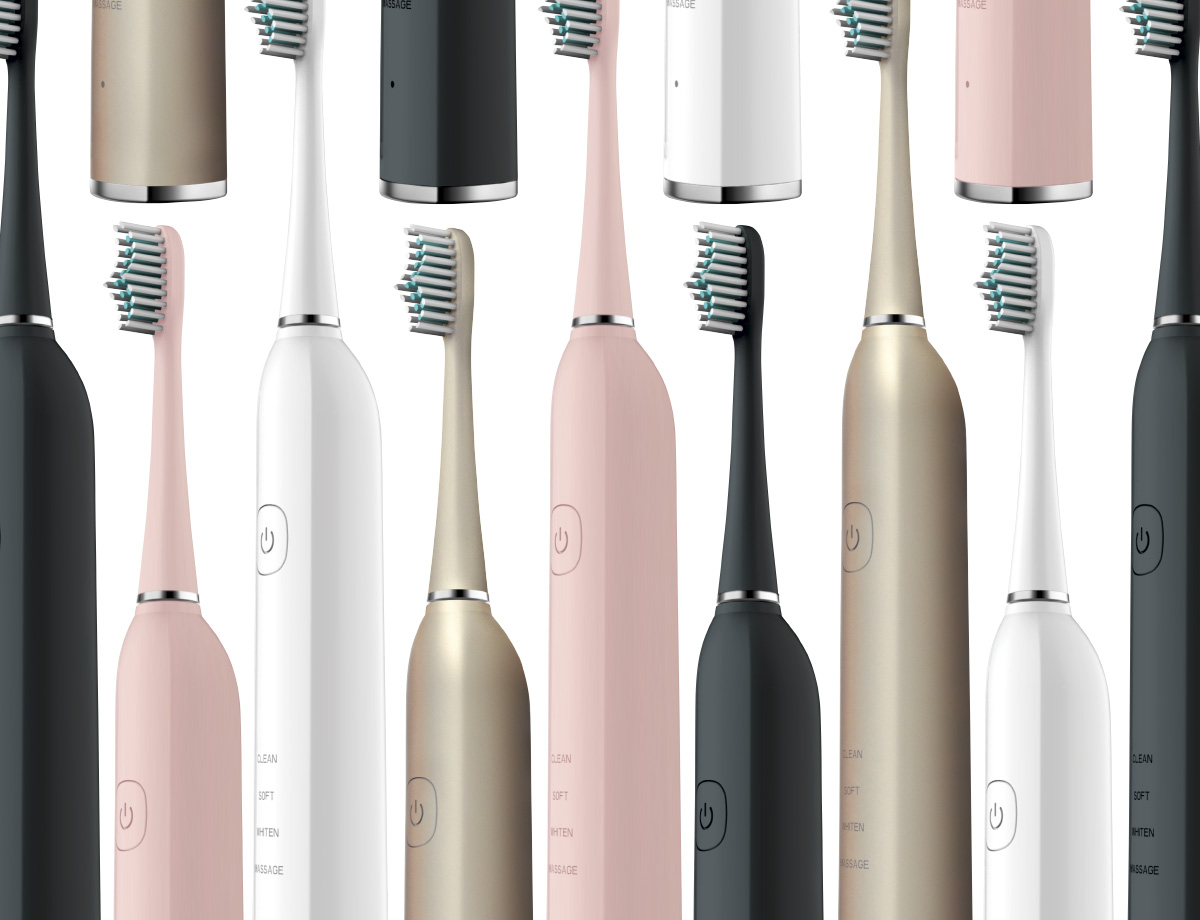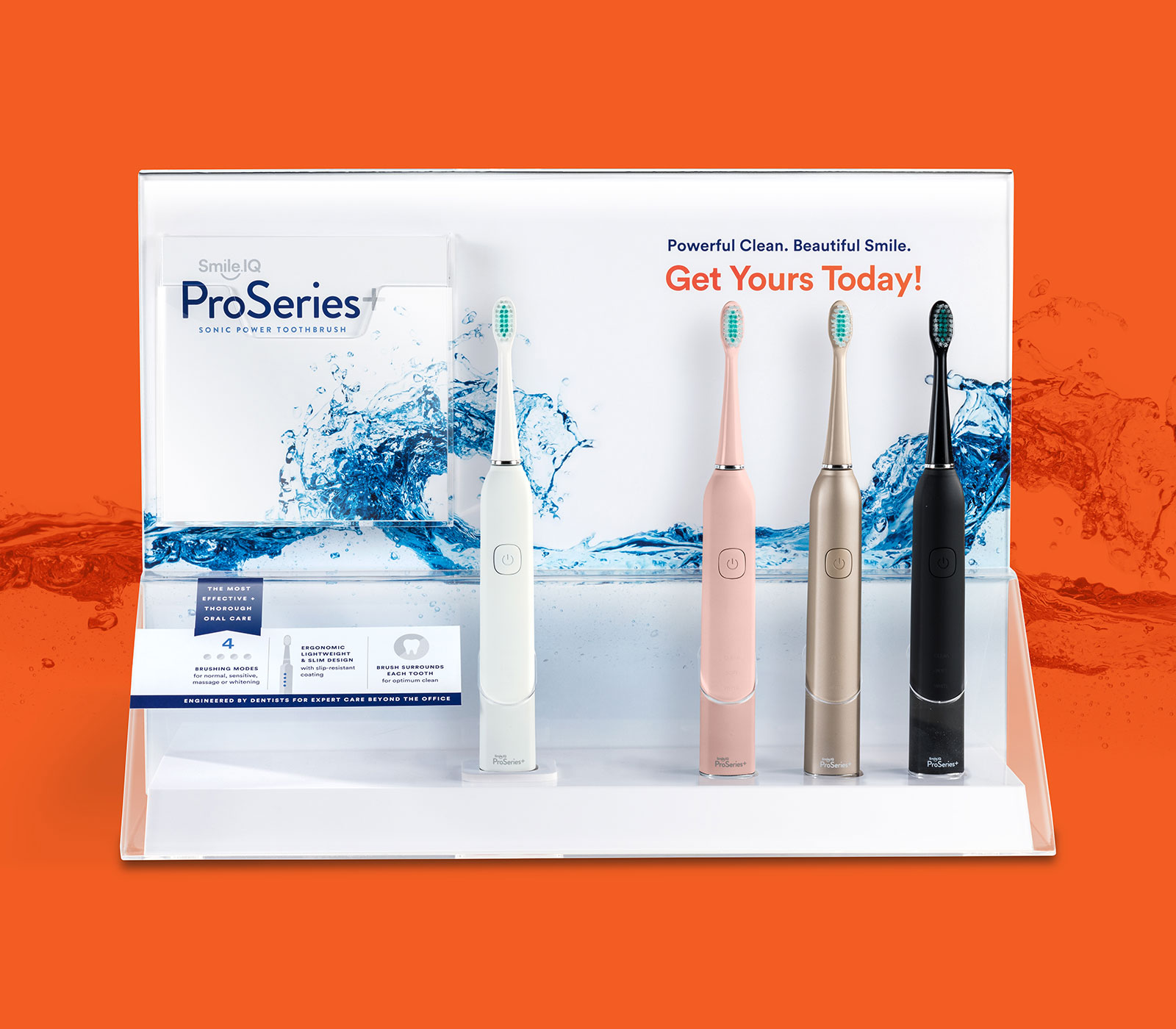 DENTAL ONE PARTNERS / SMILEIQ PRO SERIES+
DENTAL ONE PARTNERS /
SMILEIQ PRO SERIES+
Dental One Partners is a dental care provider with 150 affiliates in 13 states. Dental One started SmileIQ, a platform for private label product development that allows Dental One offices to offer proprietary products to their patients.
Arnold's brand design team partnered with Dental One to bring the Pro Series+ Sonic Power Toothbrush to market. Arnold conducted a thorough audit of the category to understand competitive forces, norms and trends for high-end personal electronics.
Multiple narratives were developed with "Powerful Clean. Beautiful Smile." becoming the brand's tagline and thematic driver for design development across packaging and merchandising POS. Product color studies were also conducted to determine the appropriate palette for the Pro Series+ line of toothbrushes. Additionally, Arnold was tasked with developing and manufacturing 400 custom merchandising displays in 2 sizes for in-office use.
DELIVERABLES
Narrative Development | Brand Identity | Visual Language | Messaging | Packaging | Comps / Prototypes | Digital Assets | In-office Merchandising | Production Art | Program Management