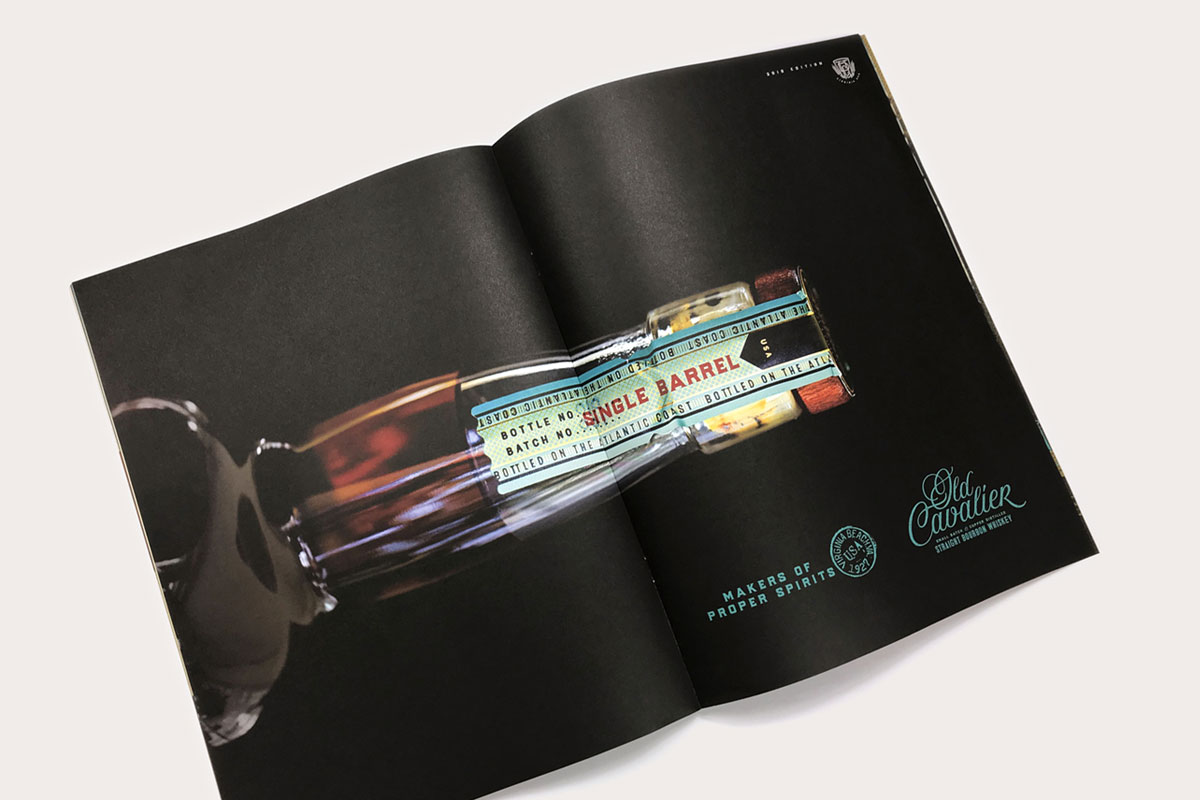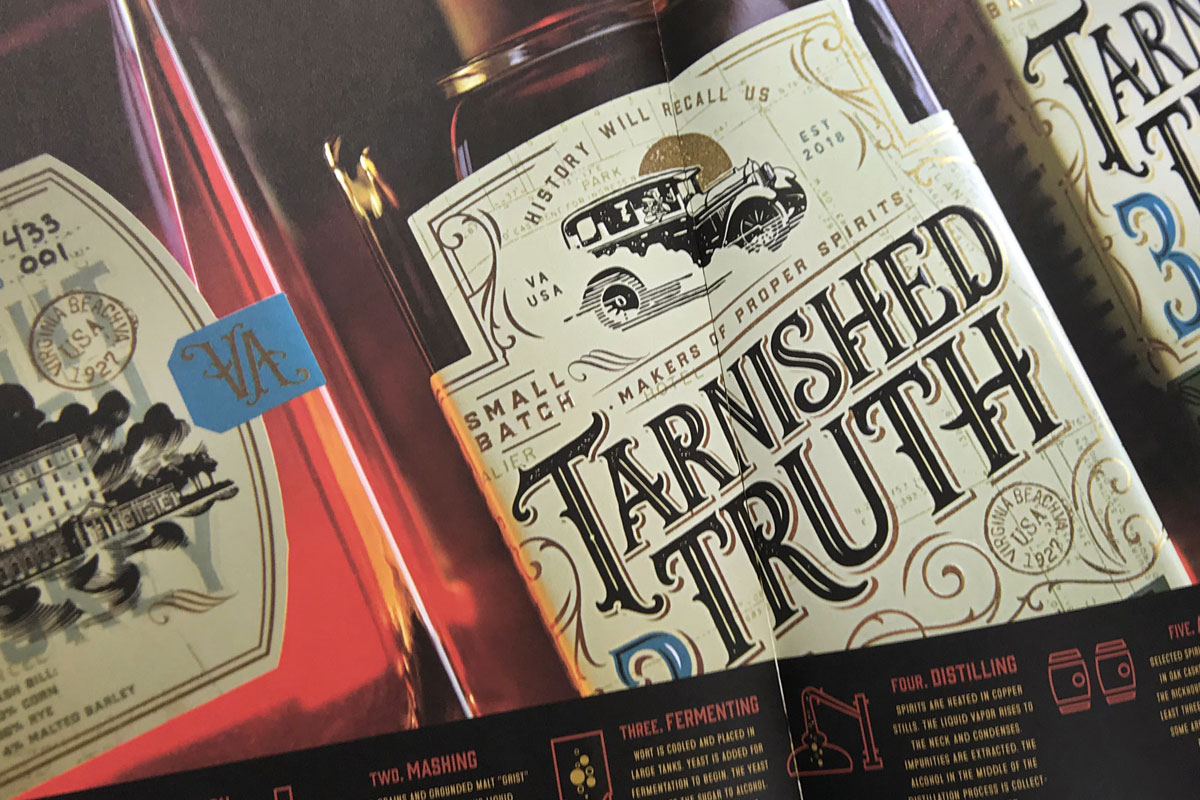 TARNISHED TRUTH DISTILLERY CO.
TARNISHED TRUTH
DISTILLERY CO.
Neltner Small Batch design studio developed an oversized folio that shares the origination story of Tarnished Truth Distillery and the fascinating history of the 1920's era Virginia Beach hotel that is their home.
Arnold's print technology team partnered with Neltner Small Batch to produce the 4-color, 20-page love letter to spirits on 60# uncoated stock to capture the look, tone and feel of the era and the brand.
The printed piece won a 2020 Print Excellence Gold Award and Best of Southern Region Award from Graphic Media Alliance. A tip of our hat to Neltner Small Batch!
DELIVERABLES
Offset Printing – 4/4 | Short Sheet Insert | Finishing | Bindery