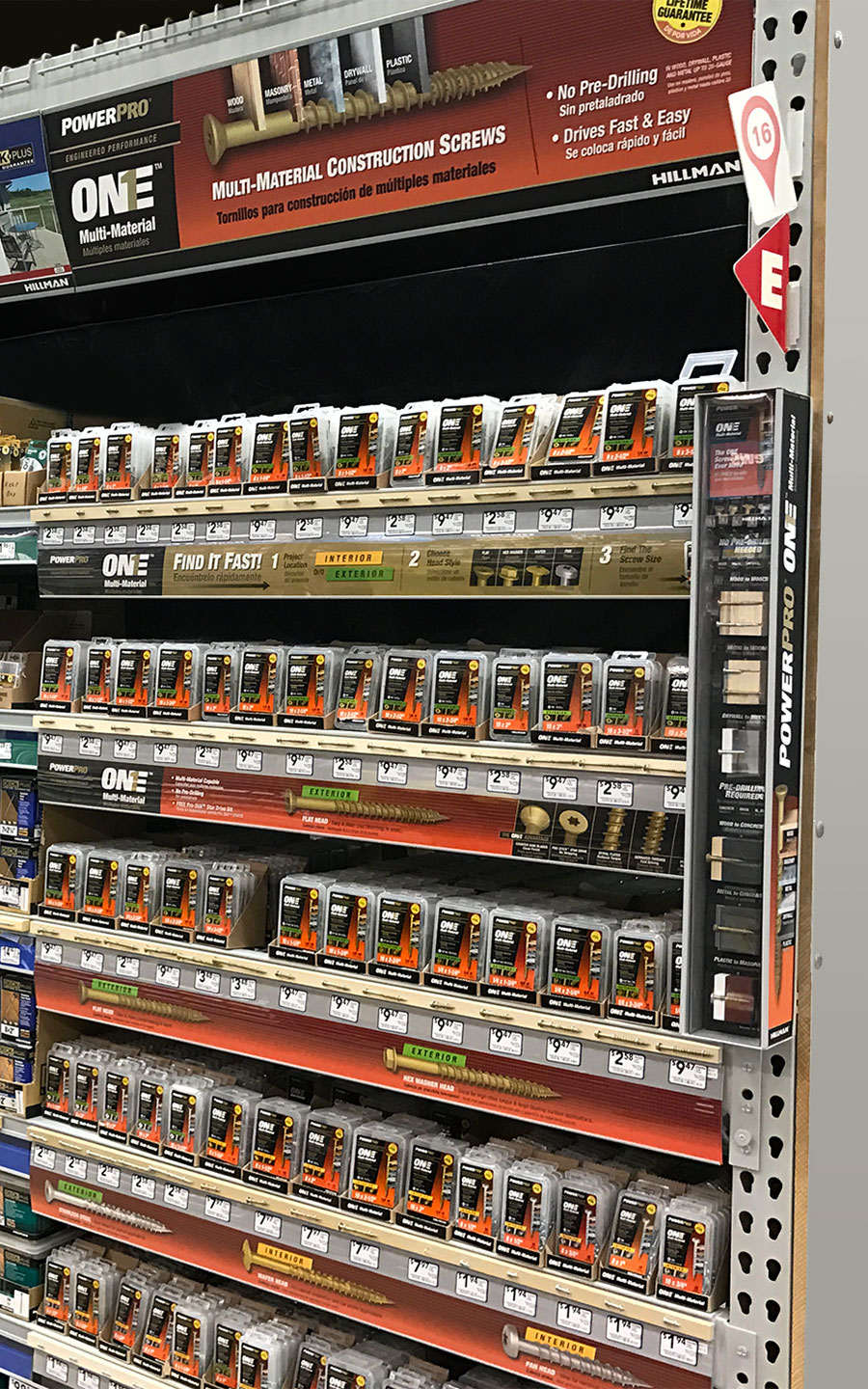 Engineered for optimum performance in multiple materials, Power Pro ONE screws are the one screw you'll ever need.
Arnold's brand design team partnered with Hillman to launch the Power Pro ONE brand. The highly engineered, multi-material screw was positioned as a premium offering in the category. Identity and packaging were developed for 127 SKU's across two packaging formats. A hero graphic was employed to quickly communicate Power Pro ONE's unique capabilities to consumers.
To complete the brand program, Arnold's brand design and print technology teams collaborated to design, print and kit/ship an 8' merchandising shelf set for roll out into 2000+ Lowe's home centers.
DELIVERABLES
Naming | Narrative Development | Brand Identity | Visual language | Messaging | Packaging | Comps / Prototypes | Adaptation | Digital Assets | In-store Merchandising | Production Art | Printing | Kitting | Shipping | Program Management