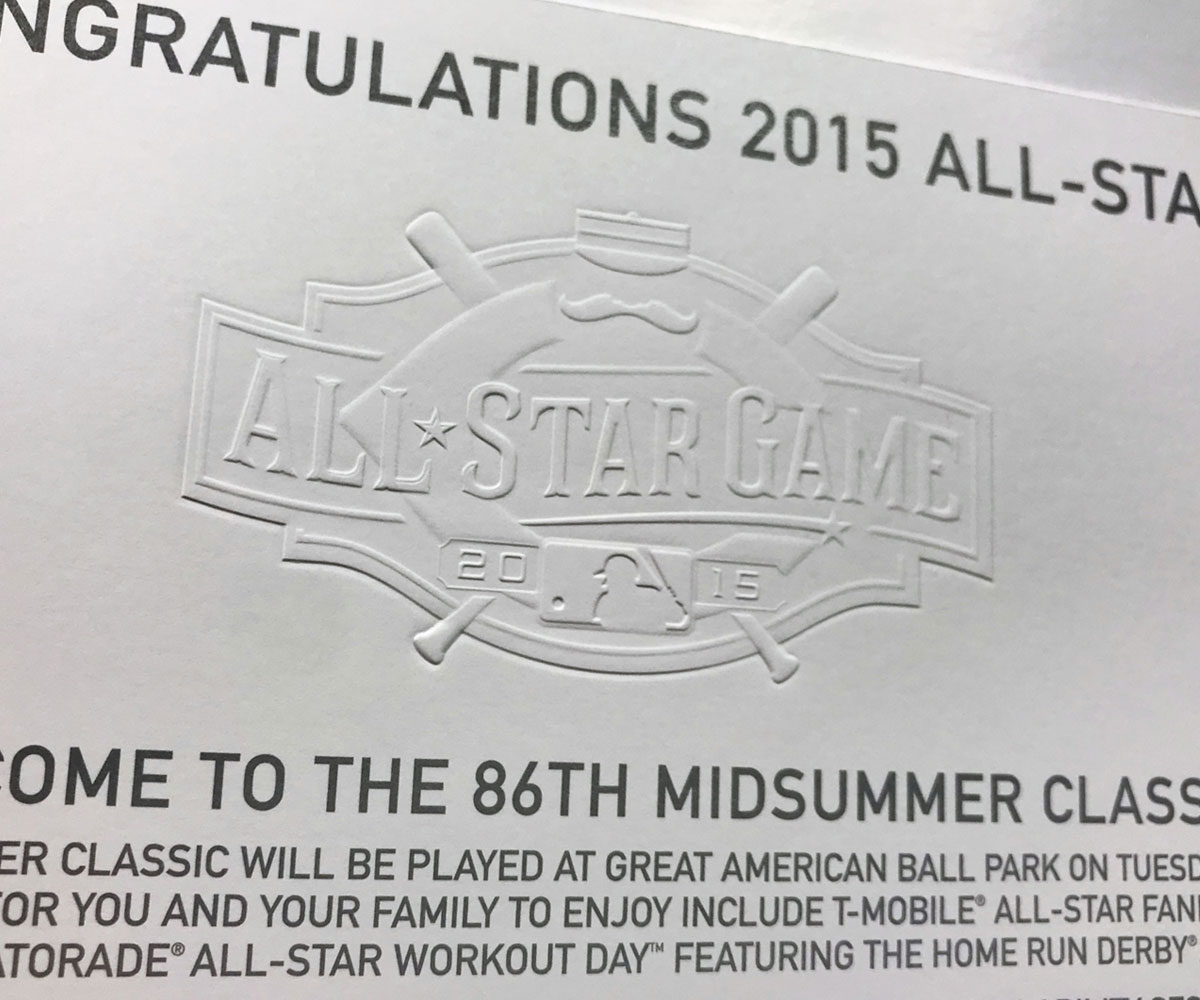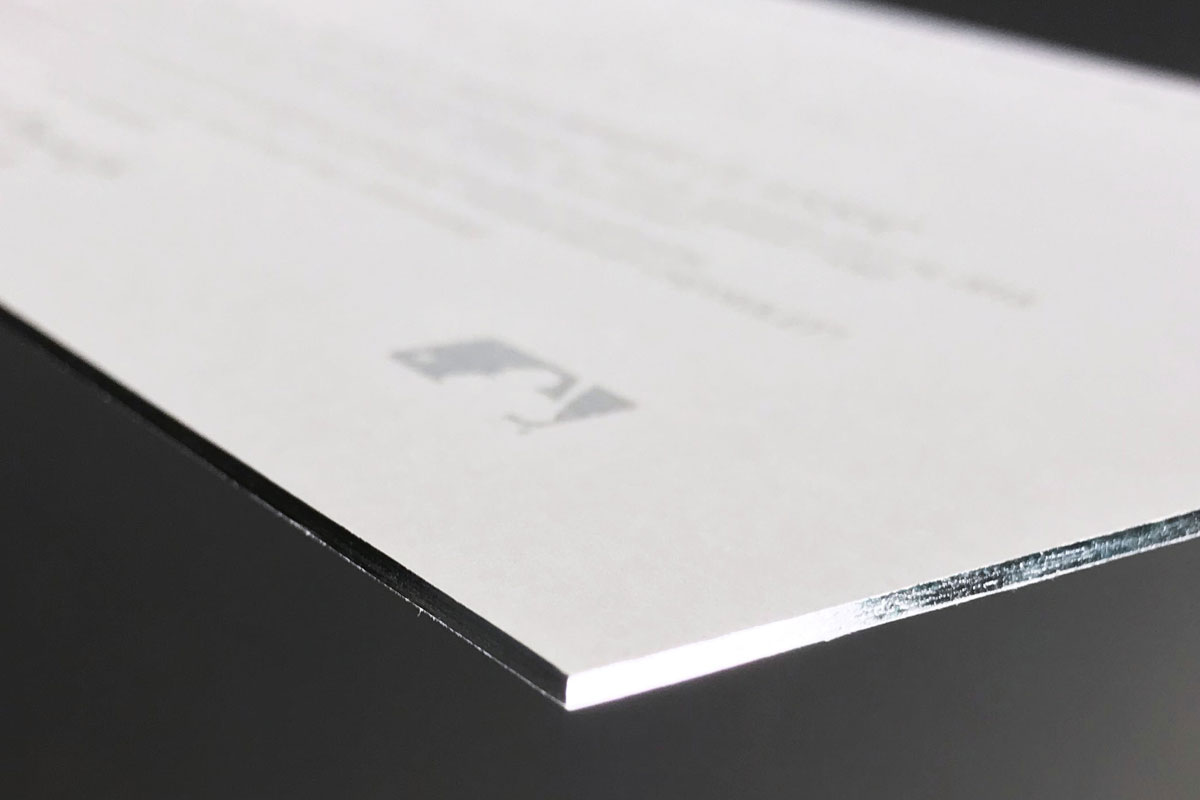 MAJOR LEAGUE BASEBALL ALL-STARS
MAJOR LEAGUE BASEBALL
ALL-STARS
Major League Baseball All-Star Game player invitations are only sent to the best of the best. The honor requires an invitation that matches the achievement. Arnold's print technology team partnered with MLB to produce an invitation for the record books.
Arnold, using old-school craftsmanship, created an intricate emboss of the MLB All-Star Game logo and applied silver foil gilding to the edge of the 1/8" thick invitation to make the summer classic a keepsake.
DELIVERABLES
Digital Printing – 1/0 | Metallic Silver Ink | Emboss | 3-Layer Laminate | Foil Gilding | Finishing | Bindery | Converted Envelopes
Arnold is a Cincinnati-based brand design and print technology company specializing in consumer package design, retail point-of-purchase (POP), retail point-of-sale (POS) and marketing collateral to deliver transformative brand development and activation for our clients. Through integrated design, adaptation and conventional/digital printing and finishing capabilities, Arnold makes compelling physical touchpoints and connective brand experiences real.