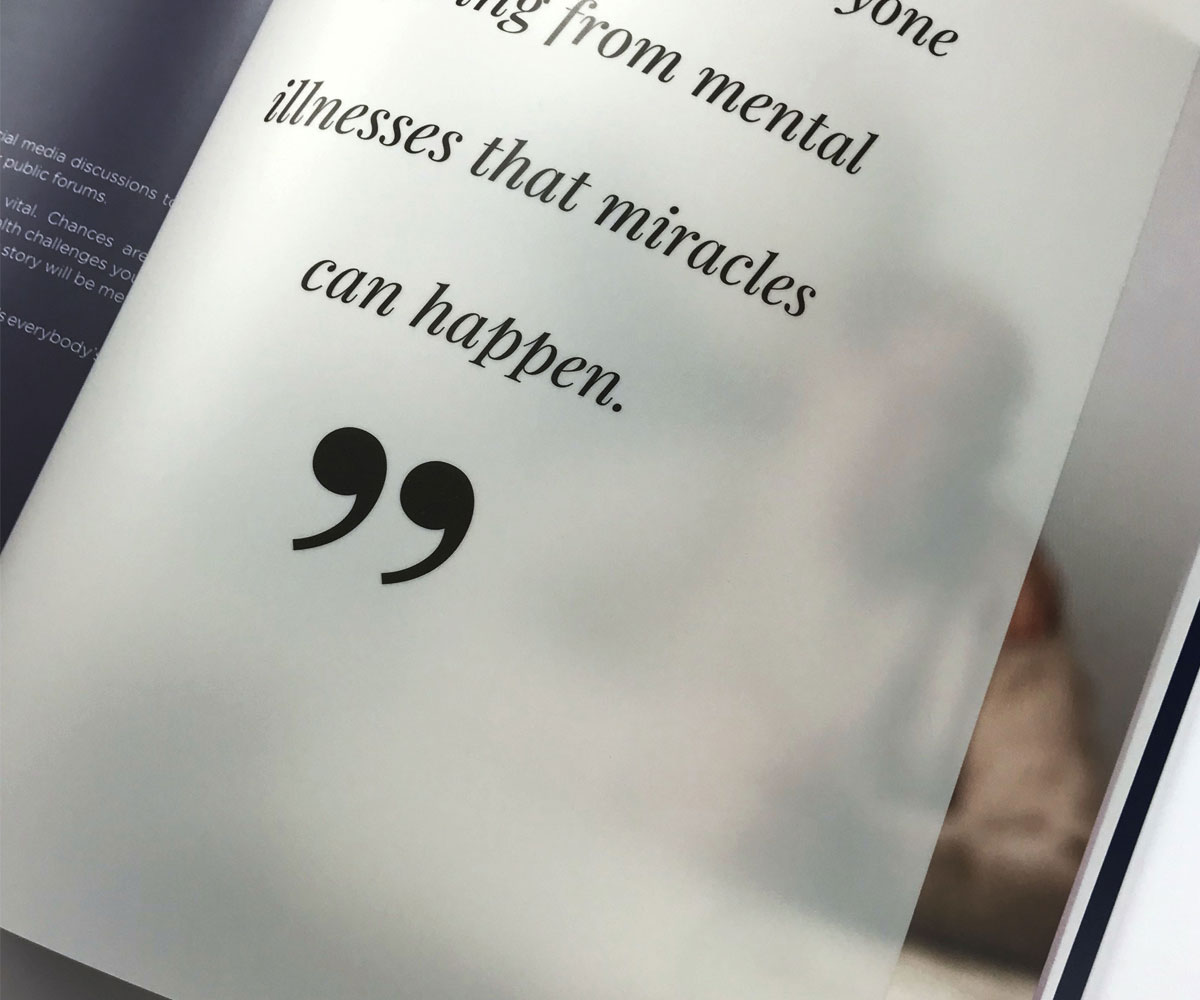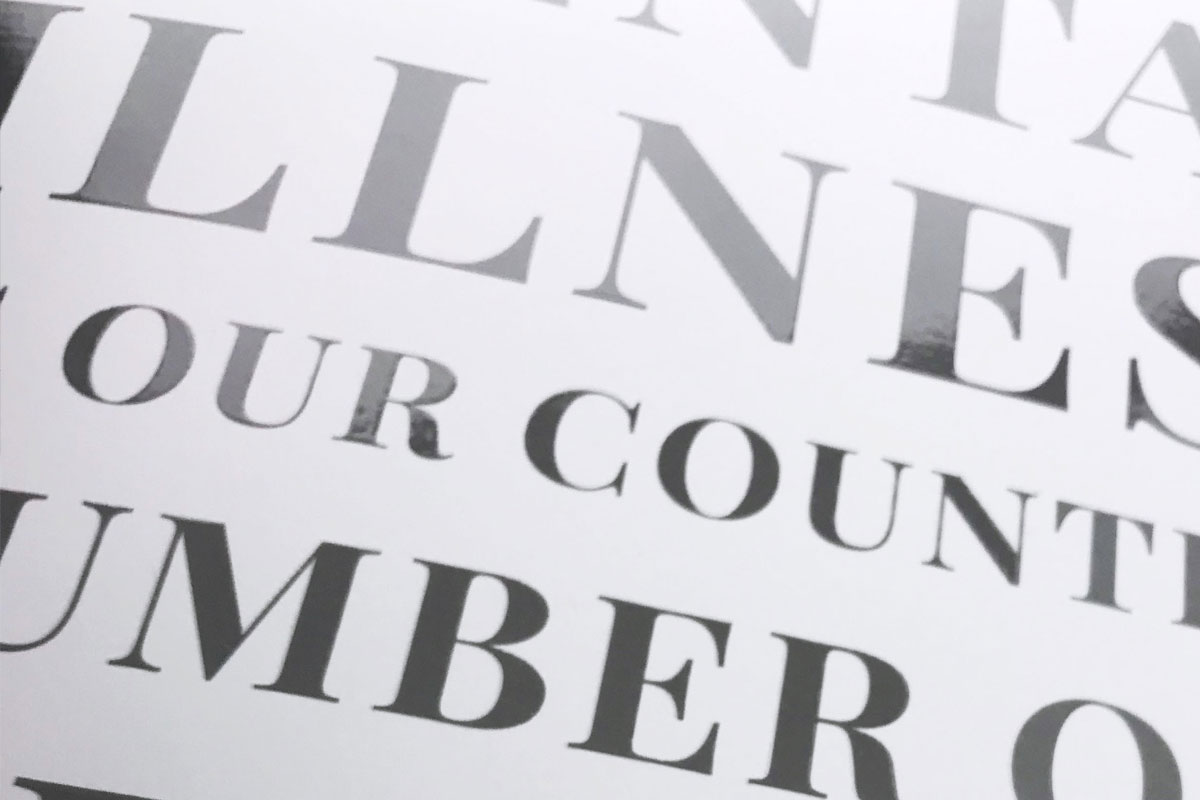 THE FRANCES & CRAIG LINDNER CENTER OF HOPE:
SILENT EPIDEMIC
THE FRANCES & CRAIG
LINDNER CENTER OF HOPE:
SILENT EPIDEMIC
Silent Epidemic is the Lindner Center of Hope's treatise on combatting the underfunded needs and stigma of our country's number one health problem – mental illness.
Arnold's print technology team partnered with The Creative Department to produce the 32-page + cover oversized brochure. The cover was printed 4-color offset with a soft touch coating and a high-gloss UV varnish applied to letterforms to create a striking visual and tactile experience. The interior pages printed as standard 4-color offset with an aqueous coating. A synthetic vellum signature was incorporated into the pages, providing a tasteful veil of white among the 4-color signatures. To complete the bindery, an envelope for donations was tipped into the back, inside cover. Arnold placed the exterior belly band during kitting and provided complete mailing services.
The brochure received a 2020 Print Excellence Silver Award from the Graphic Media Alliance. Kudos to The Creative Department too!
DELIVERABLES
Offset Printing – 4/4 | Soft Touch Coating | UV Gloss Varnish | Finishing | Bindery | Kitting | Mailing