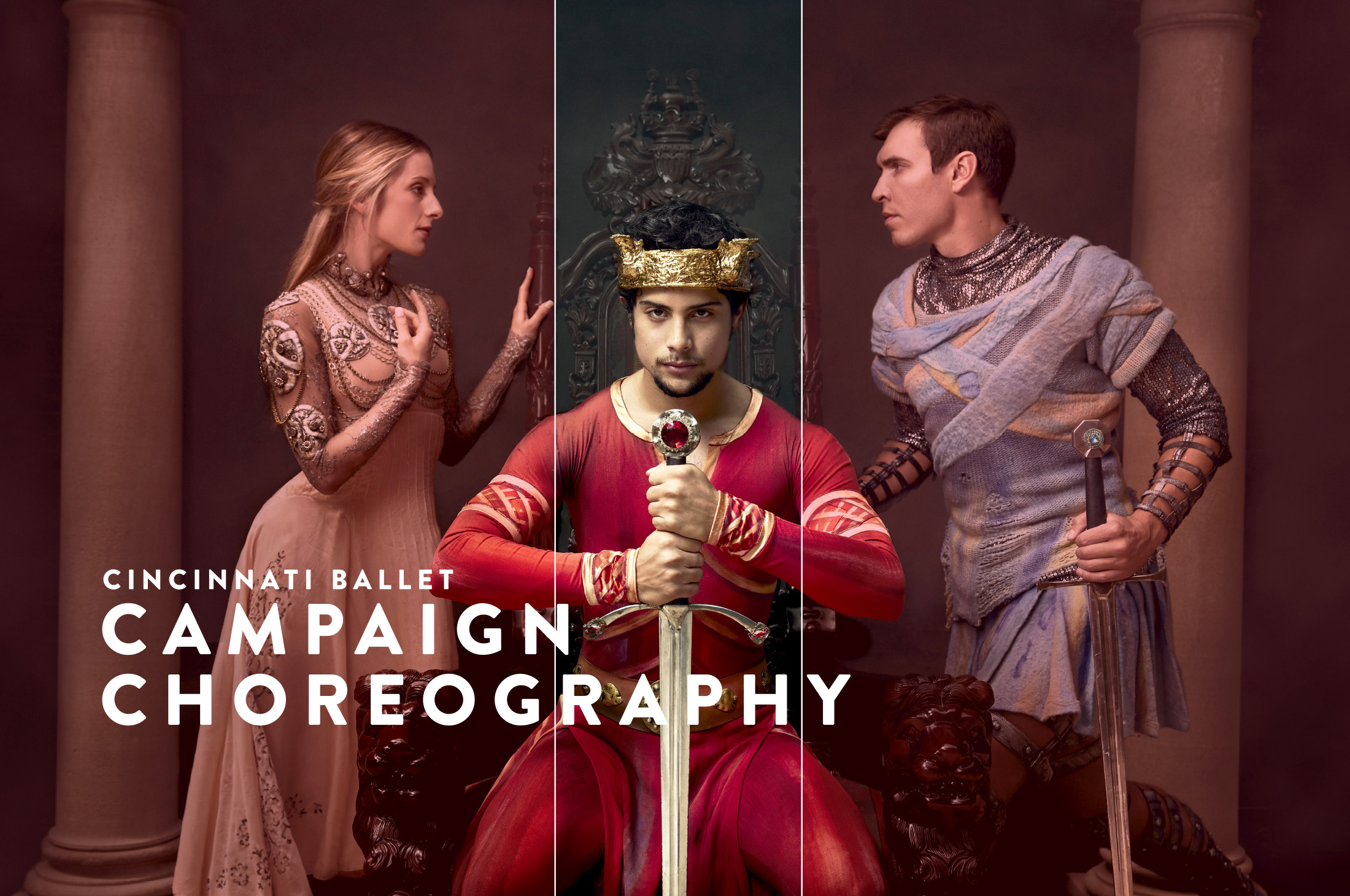 Cincinnati Ballet, like many non-profits, navigated the pandemic's recent past with necessary precaution. With the start of the '21-'22 ballet season, optimism ran high and with it came the decision to dance! Partnering with the Cincinnati Ballet marketing team, Arnold developed and produced a comprehensive campaign that included print collateral, direct mail, environmental graphics, digital/social media and outdoor.
Arnold created the campaign aesthetic using beautiful imagery, brought to life by Aaron M. Conway's dramatic photography, and subtle veils of color that reveal and celebrate the magic, beauty and pageantry of each ballet.
DELIVERABLES
Graphic Design | Production Art | Prepress | Digital Printing | Wide-Format Digital Printing | Finishing | Shipping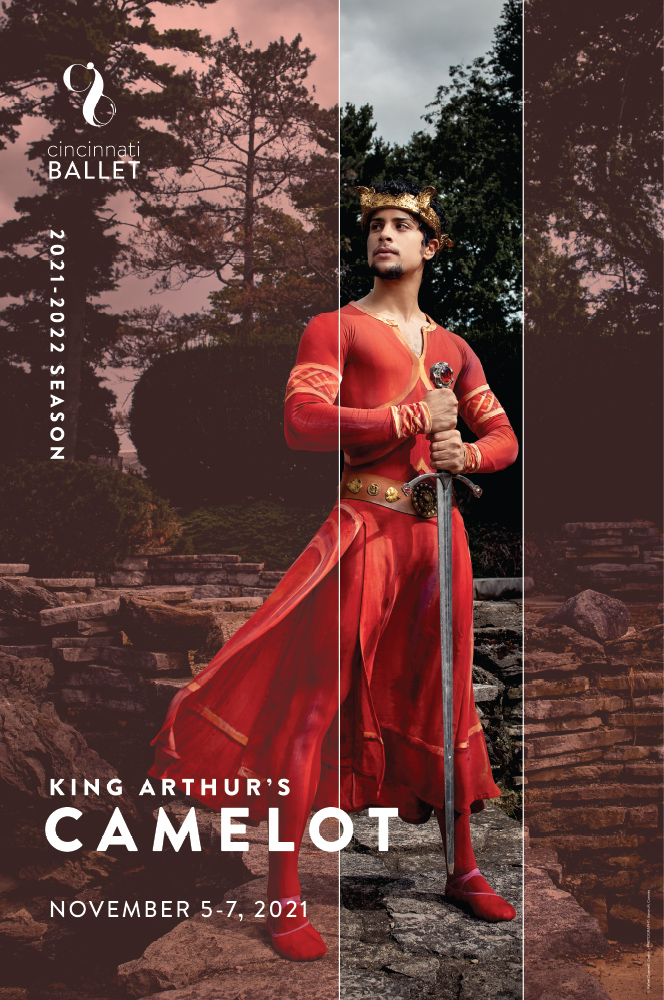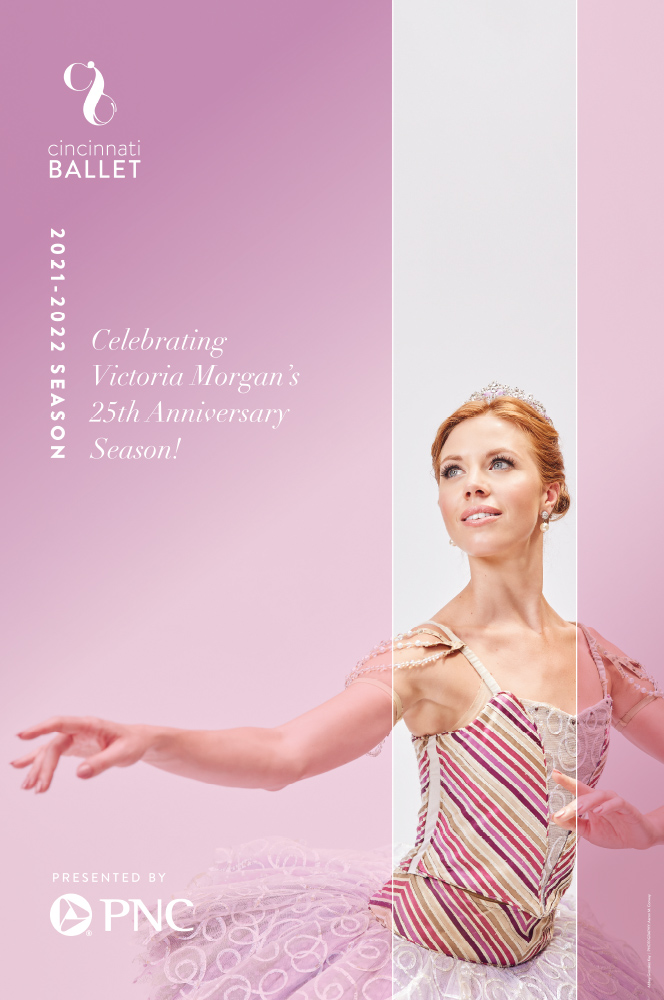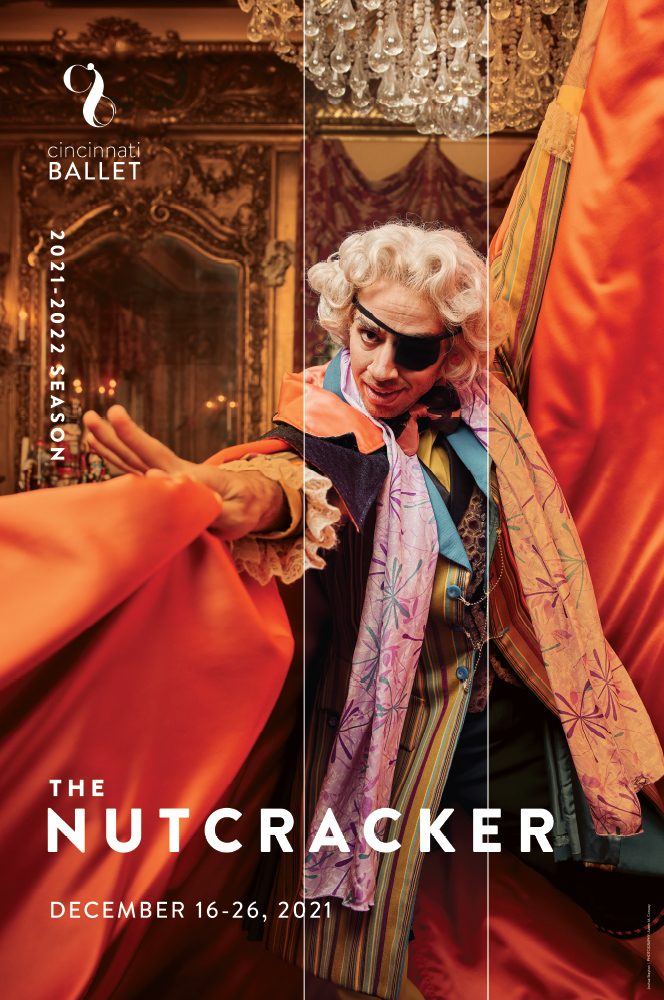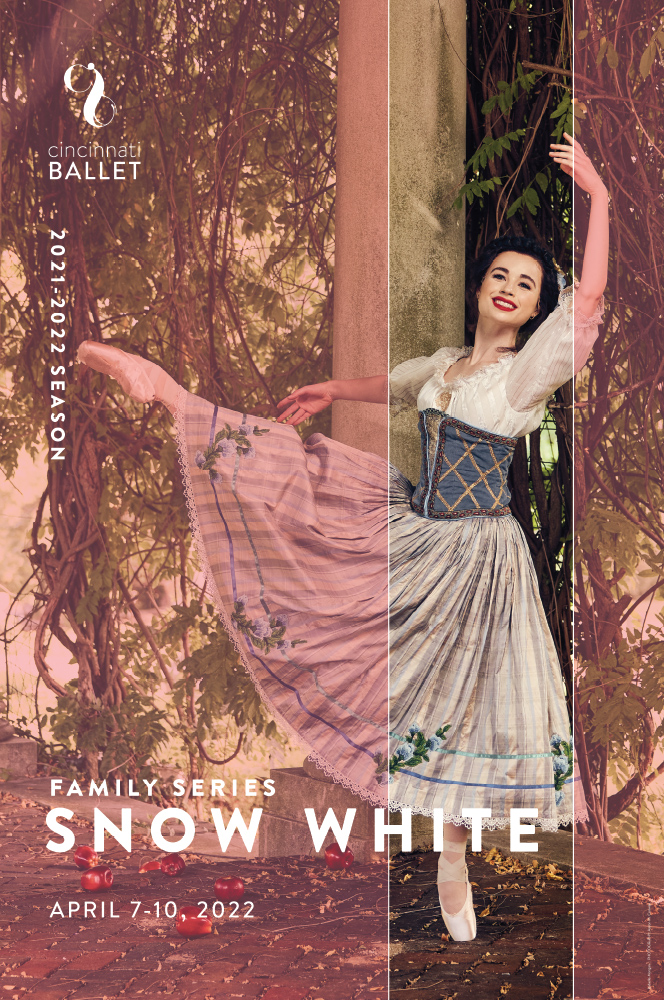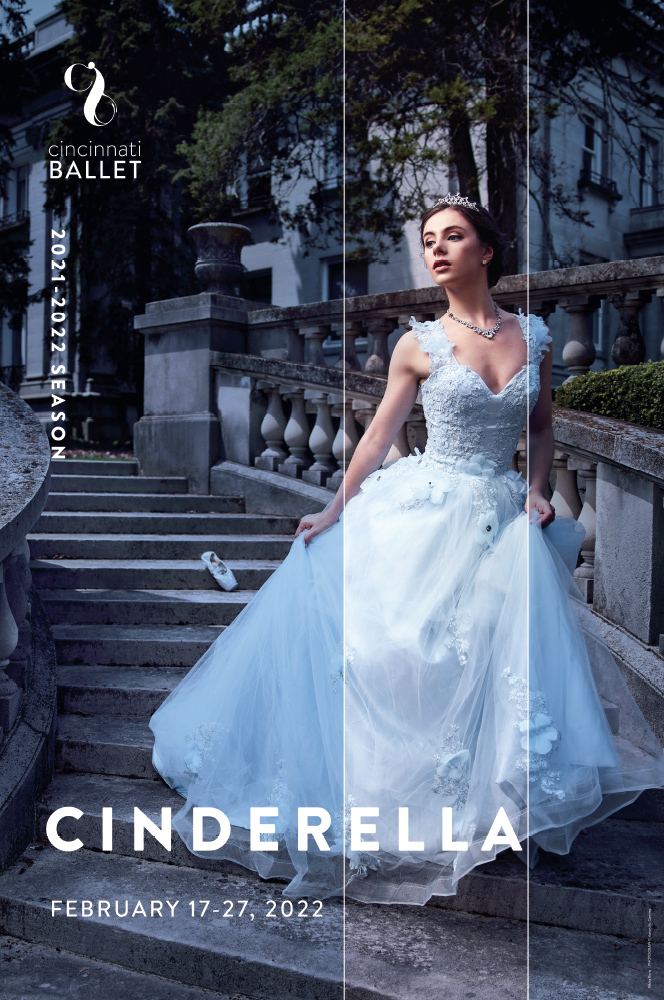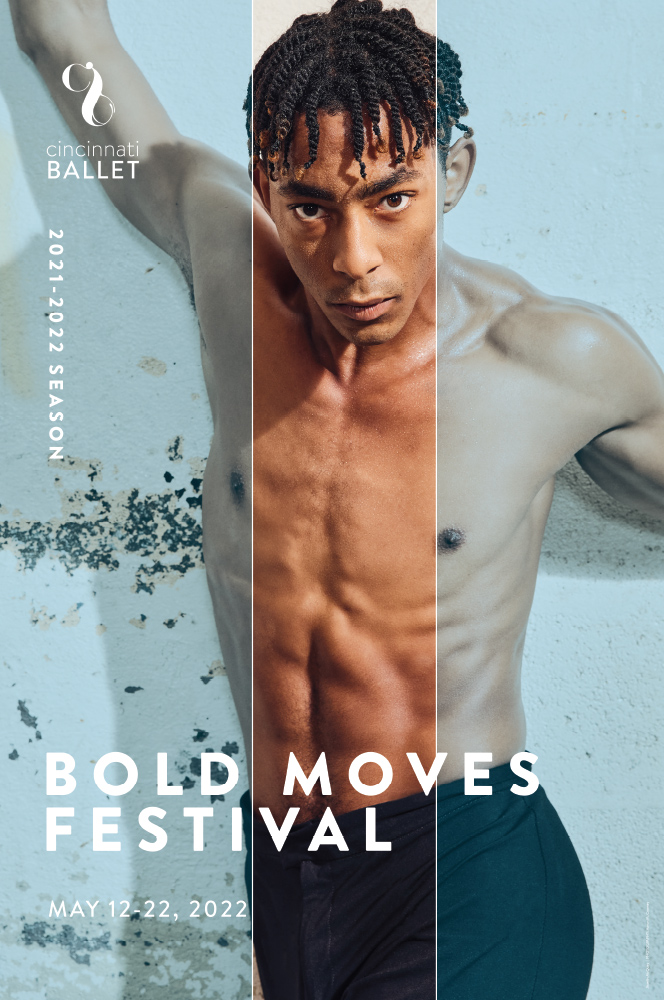 Oversized banners were created to adorn Cincinnati Music Hall in celebration of each ballet of the season. Arnold's design-to-print capability allowed finalized design to flow seamlessly into print production and manufacture.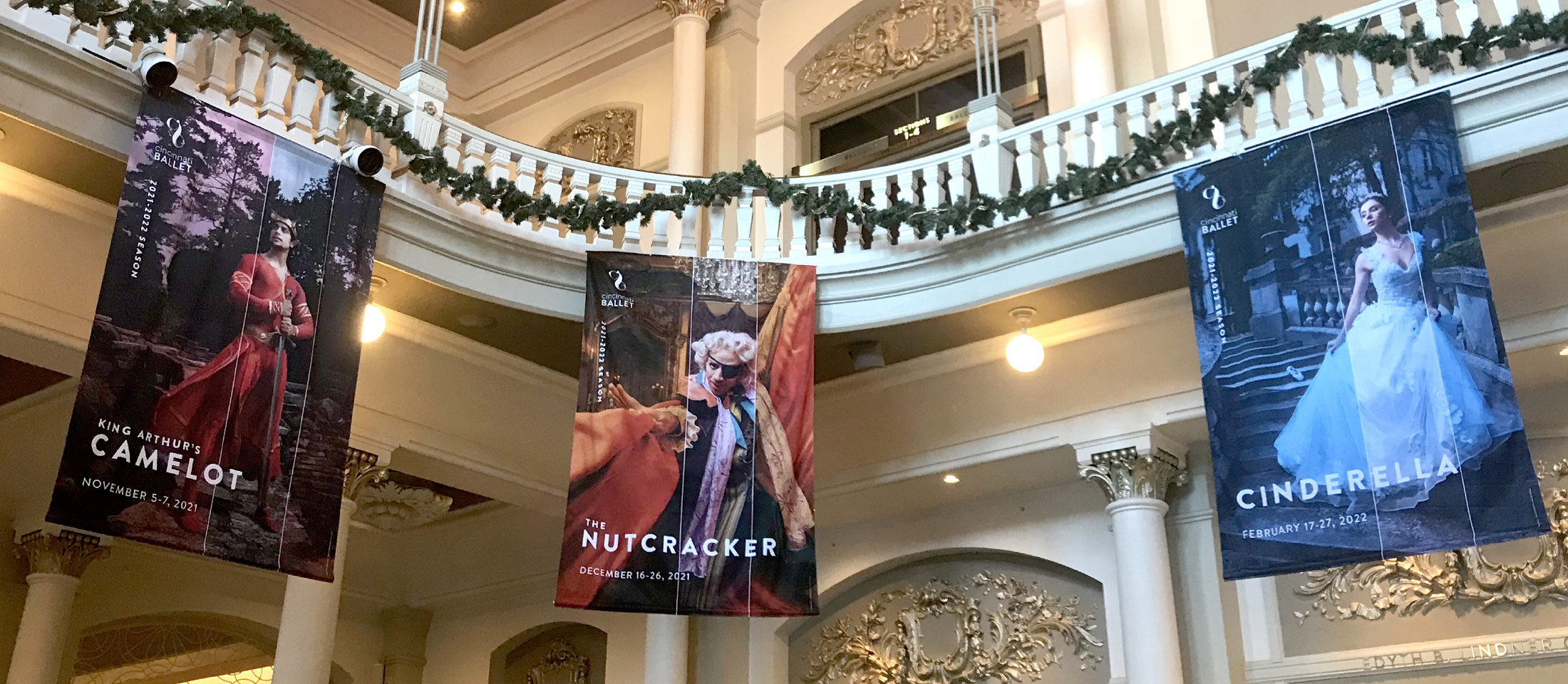 Playbills to posters, Arnold's state-of-the-art digital print capabilities allowed Cincinnati Ballet to produce printed graphics, in sizes and quantities large to small, across all of their printing needs.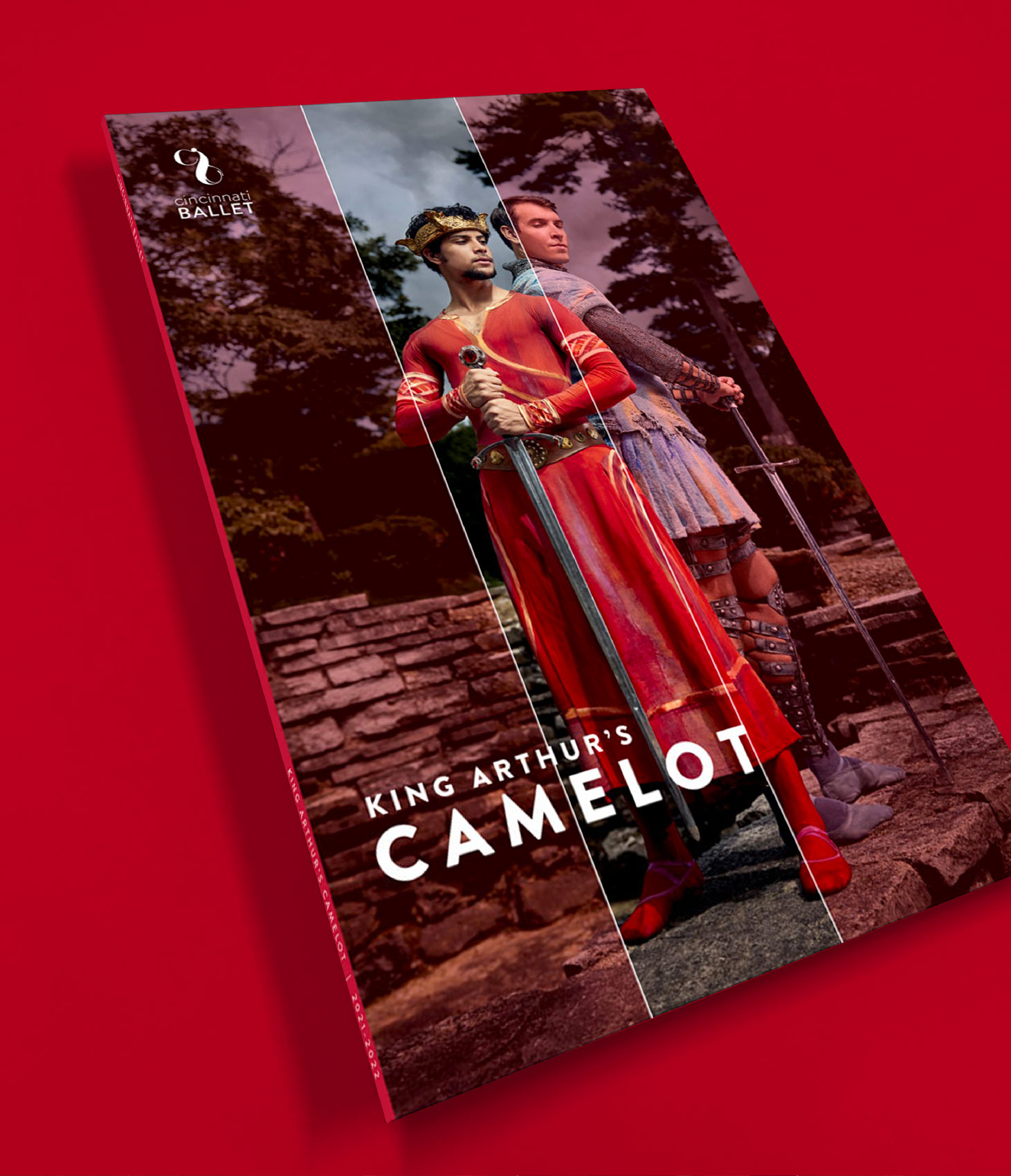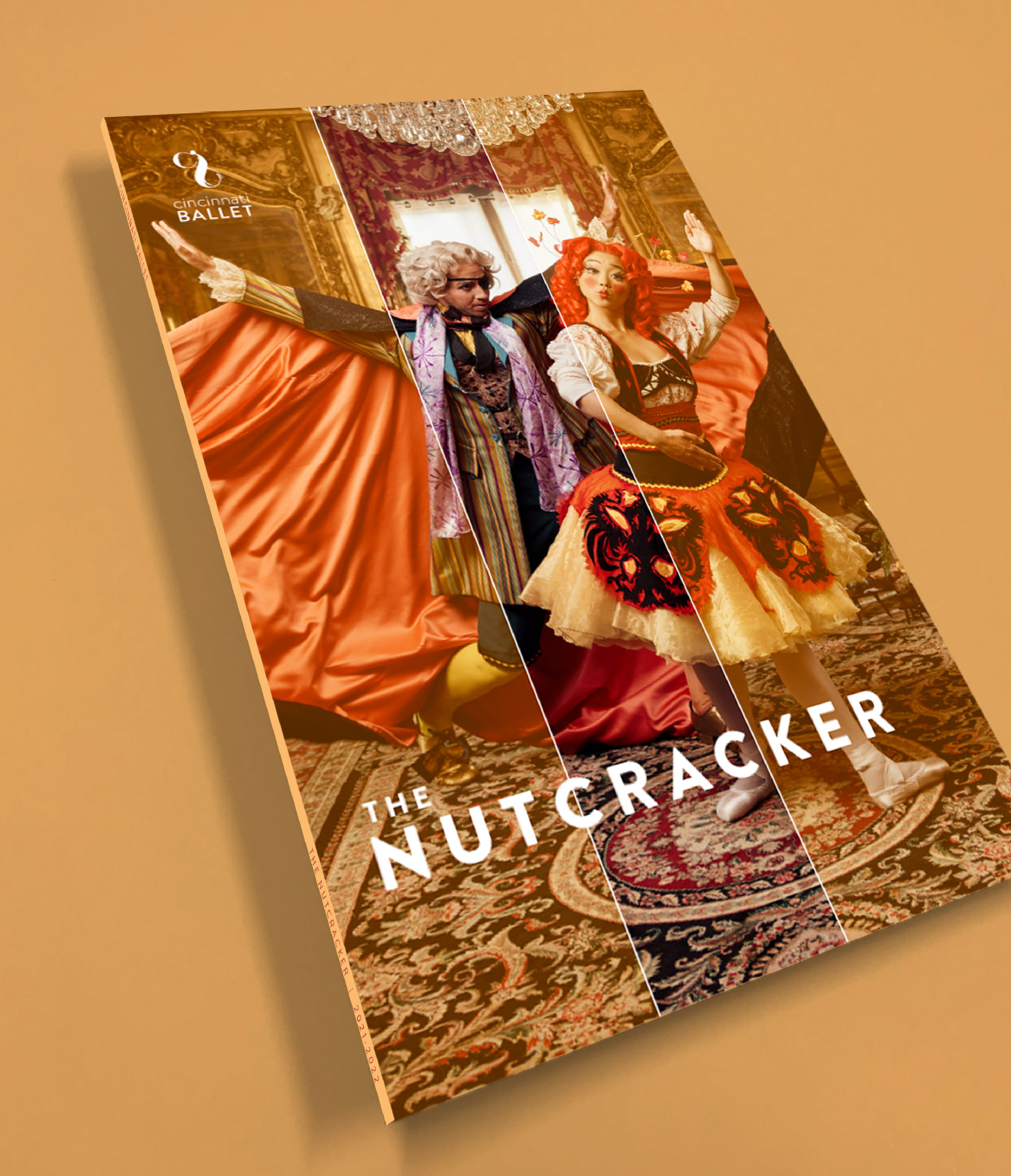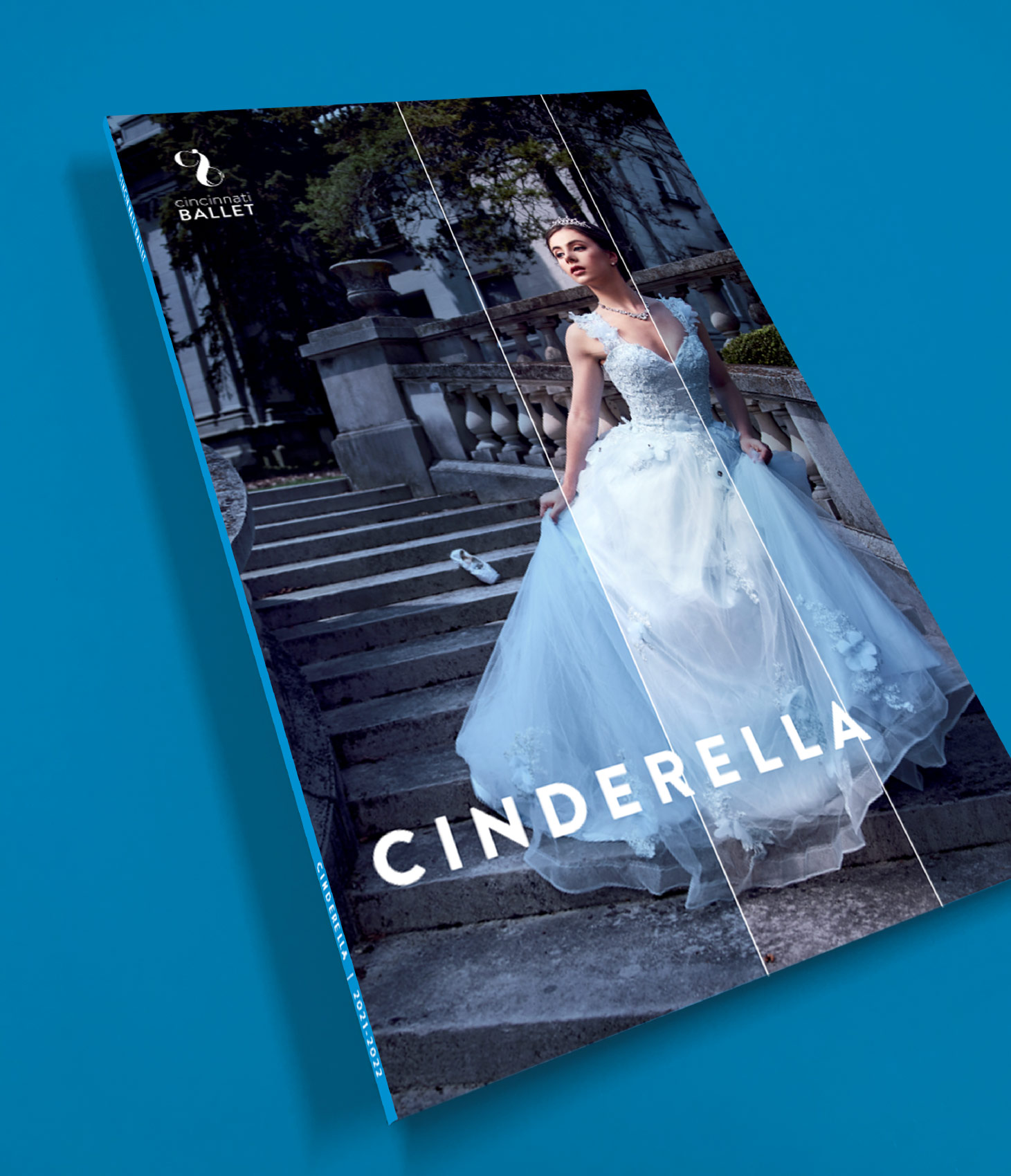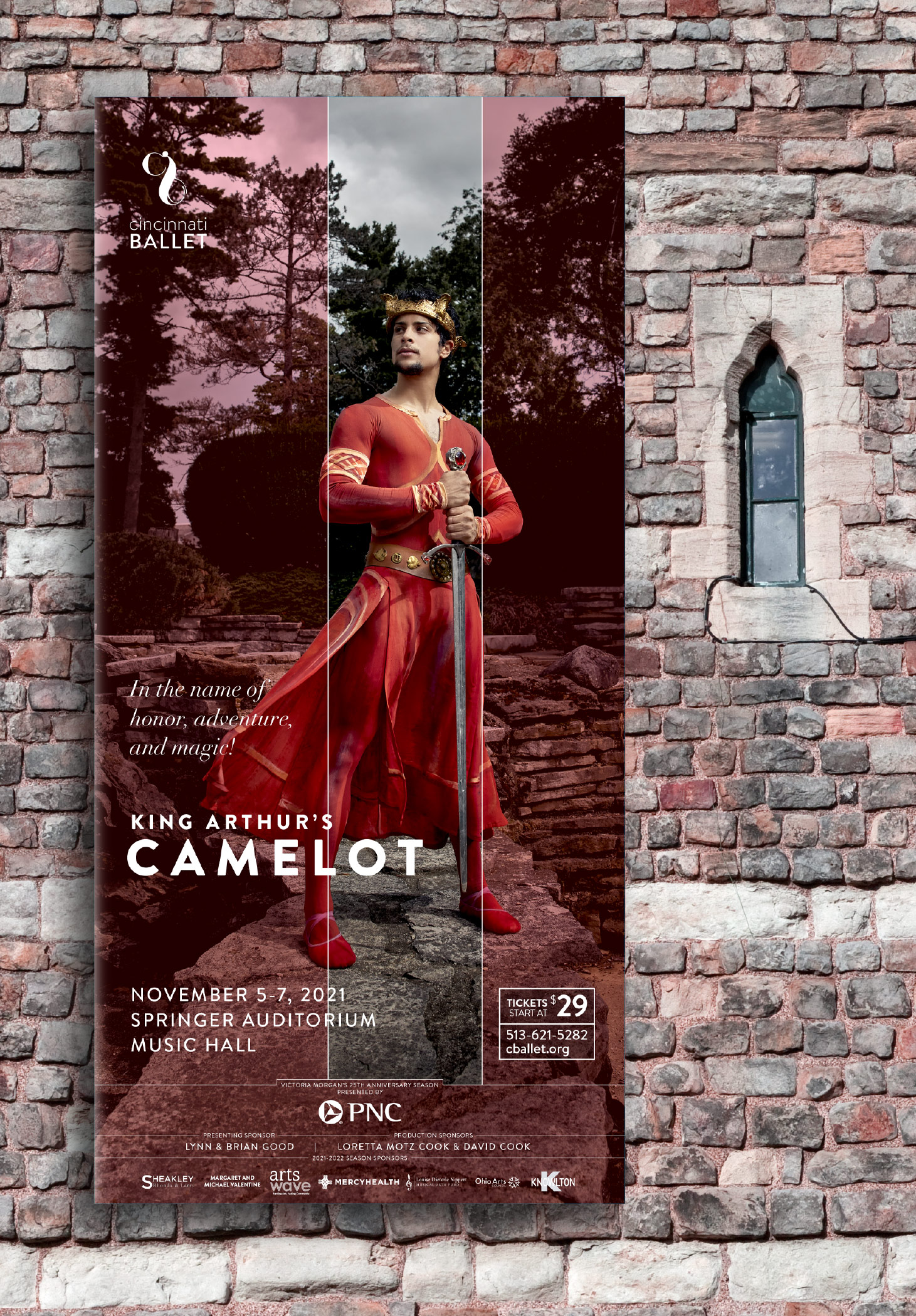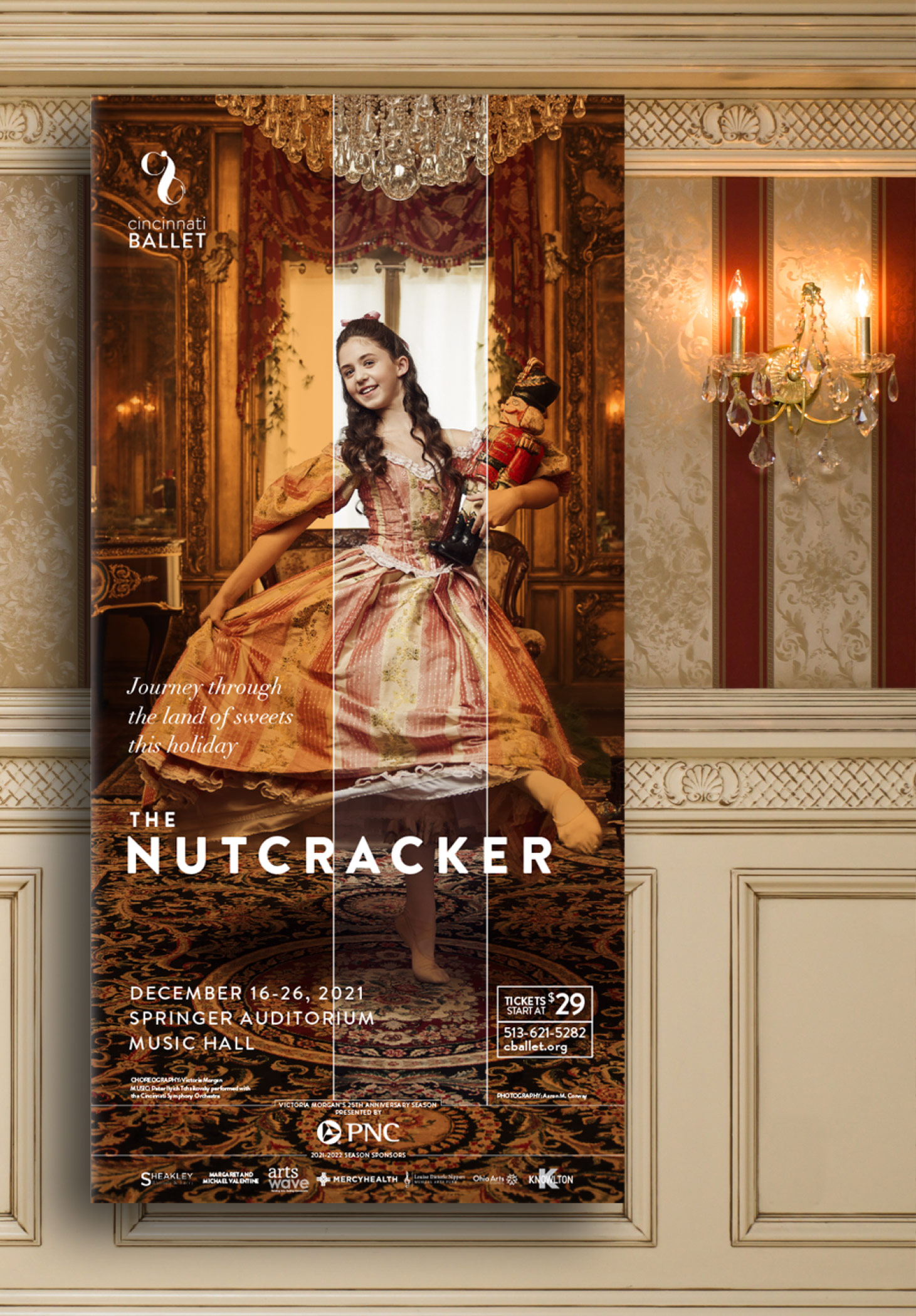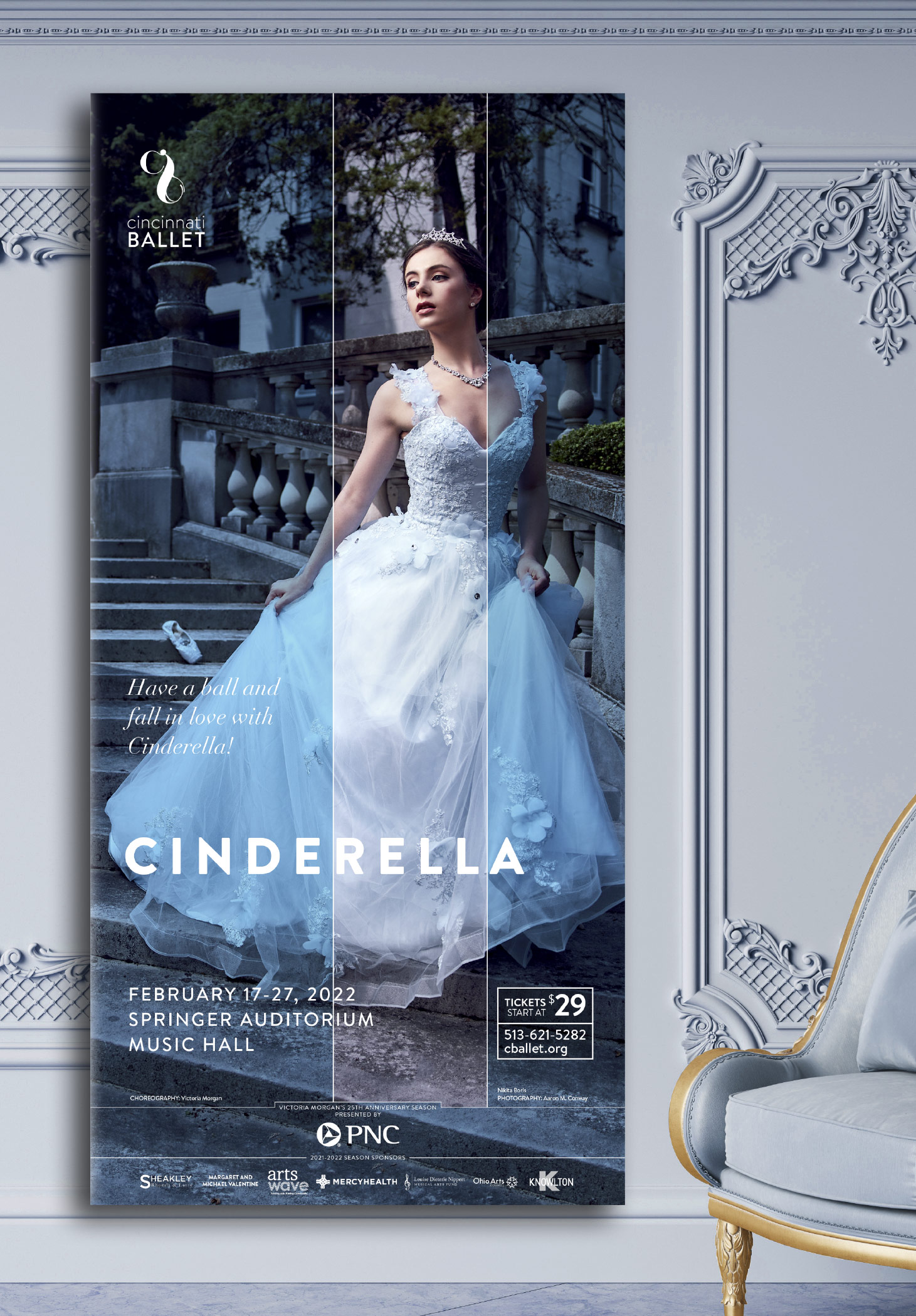 Direct mail to digital, Arnold helped support the Cincinnati Ballet brand with direct marketing capabilities as well as a complete tool kit of social media and website assets.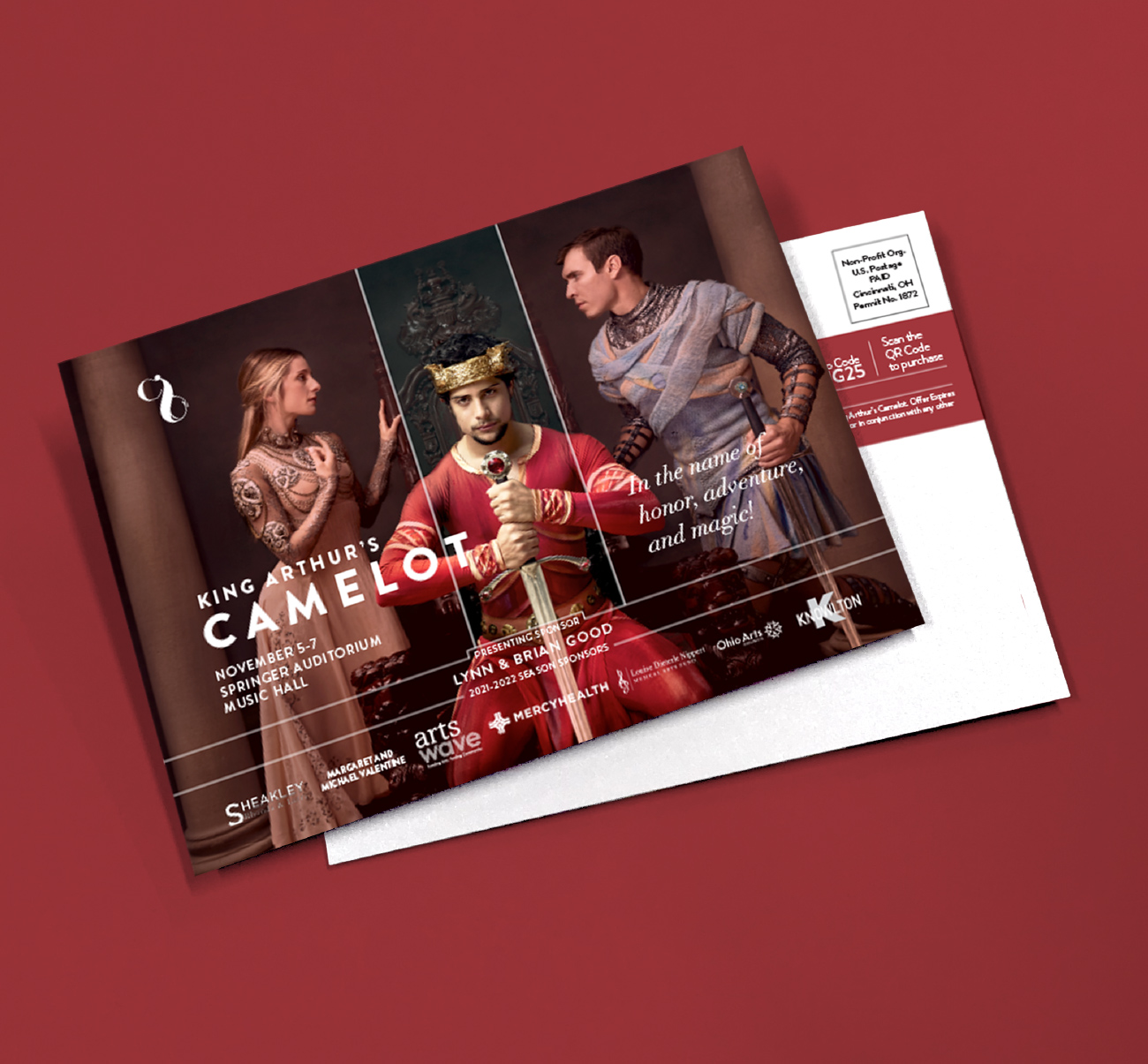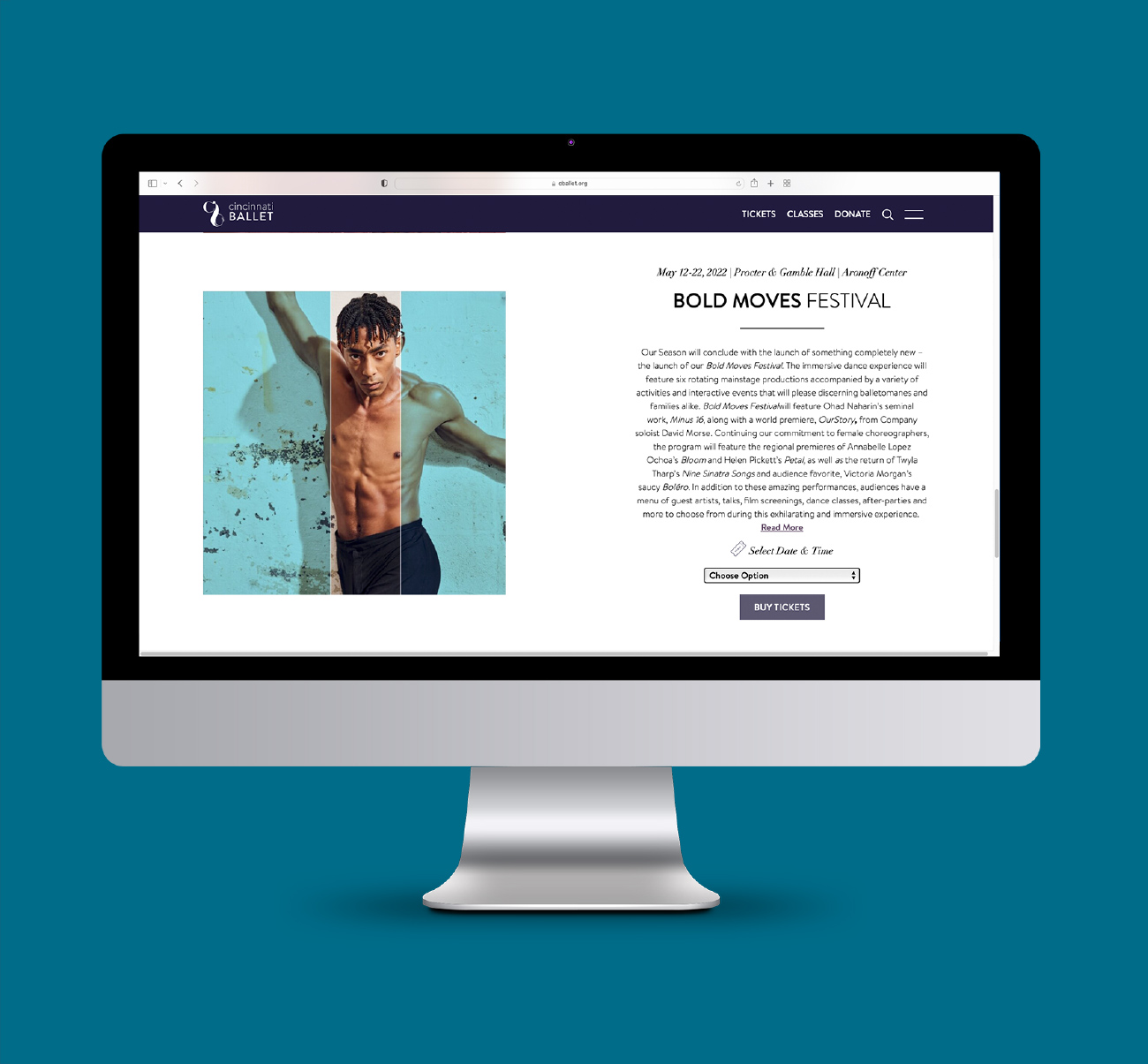 To complete the Cincinnati Ballet's 2021-2022 campaign, ballet specific billboards were created to drive awareness and promote ticket sales.
Arnold's brand design and print technology was the perfect blend of capabilities to make each print and digital asset an engaging touchpoint that laddered up to a cohesive and beautifully crafted campaign. There's only one thing left to do…let's dance!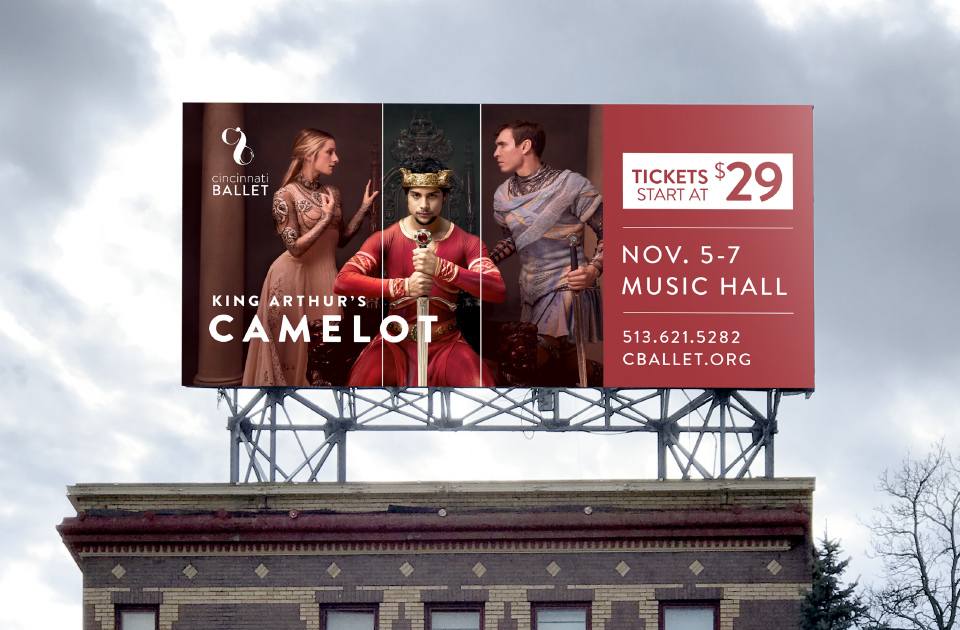 Arnold is a Cincinnati-based brand design and print technology company specializing in consumer package design, retail point-of-purchase (POP), retail point-of-sale (POS) and marketing collateral to deliver transformative brand development and activation for our clients. Through integrated design, adaptation and conventional/digital printing and finishing capabilities, Arnold makes compelling physical touchpoints and connective brand experiences real.